Design Approach
Sylvatica Studio designs landscapes that elevate the essential character of places and support their natural and social systems.
We specialize in the planning and design of green spaces, including parks, gardens, and preserves, and we work in urban and rural settings, from streetscapes to riparian corridors to coastal ecosystems.
We focus on what is most important to our clients by paying rigorous attention to each project and infusing our process with discipline and creativity.
Essence of Place
Designing beautiful and evocative landscapes begins with on-the-ground, deep site systems analysis and thoughtful exchanges with communities to determine their aspirations for a place.
We combine this with our depth of experience gained from broad travel and knowledge of landscape history, altogether leading to profound understanding of the essence of a particular place.
Connecting People and Nature
We are energized by working with communities to connect the landscapes of people and nature in urban and natural environments through the careful planning and design of green space.
We find inspiration in ecological and social systems, and design to be minimally invasive and restorative of these, while contributing thoughtful solutions to the built and natural environment.
Multifunctional Landscapes
Good design is multi-functional and provides healthy, dynamic social settings, resilient natural environments, green relief in urban settings and visual and cultural interest.
We find that regenerative systems, such as plantings that filter runoff to improve water quality and promote healthy habitats, also serve to re-engage people in newly complex and appealingly rich landscapes.
News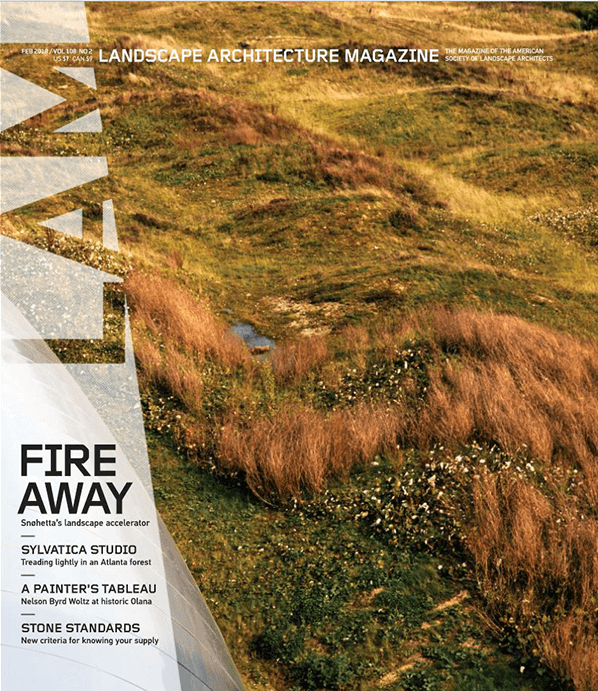 Fernbank WildWoods Featured in Landscape Architecture Magazine
"A Forest in the City in a Forest" by Jonathan Lerner gives a detailed overview of Sylvatica Studio's Fernbank projects, including the Master Plan and Fernbank WildWoods. Check out the February issue of Landscape Architecture Magazine!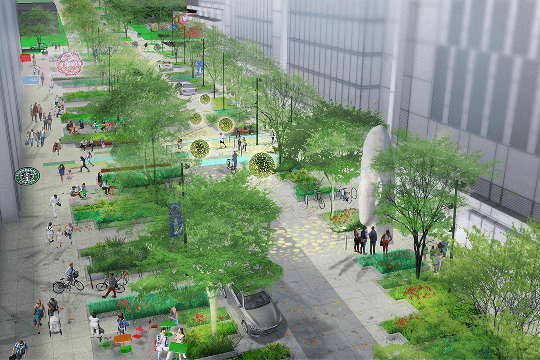 Sylvatica's Design for Midtown Art Walk Revealed by Midtown Alliance
Midtown Alliance CEO, Kevin Green, has revealed Sylvatica Studio's vision for an "Art Walk" along Peachtree Walk from 10th Street to the Arts Center.

Fernbank WildWoods Project Recognized with ASLA Southeast Honor Award
Fernbank Nature Preserve WildWoods Prepares to Open to the Public
August 24, 2016
The public opening of Fernbank WildWoods is scheduled for September 24, 2016! See more about the Fernbank project here.
Sylvatica Studio Adds New Life to Arts Center Marta Station
July 1, 2016
"The Porch" opens at Arts Center Marta Station, a collaboration with Sylvatica Studio, artist Jaime Hayon, artist Gina Thompson, and musician Jeremy Ray, all organized by the High Museum and the Midtown Alliance. See the full project here.
Check out the full story on the Midtown Alliance website!
Critical Beltline Eastside Trail Frontage Proceeds
June 15, 2016
Sylvatica Studio's design for the land between the Eastside Trail, Block Lofts and Fourth Ward Park advances through design. Eastside Trail frontage enhancement will include new connections, art installations, and native plantings.
Metropolitan Library Opens in Capitol View
March 1, 2016
Sylvatica designs site for new Fulton County public library in collaboration with Smith Dalia architects. The site incorporates historic columns that were salvaged from the church which previously occupied the site.
Susan Stainback Speaks at the ASLA Annual Meeting
August 20, 2014
Urban Waterfronts: Integrating Landscape Architecture and Ecology in an era of climate change
The impacts of climate change are dramatic and everywhere. For city dwellers, they are most tangible and visible within the context of our changing urban water systems. This session will explore, through a series of compelling case studies, the role ecologists and Landscape Architects can play in helping to design our urban waterfronts for a dynamic new future. Link to brochure.