Design Approach
Sylvatica Studio designs landscapes that elevate the essential character of places and support their natural and social systems.
We specialize in the planning and design of green spaces, including parks, gardens, and preserves, and we work in urban and rural settings, from streetscapes to riparian corridors to coastal ecosystems.
We focus on what is most important to our clients by paying rigorous attention to each project and infusing our process with discipline and creativity.
Essence of Place
Designing beautiful and evocative landscapes begins with on-the-ground, deep site systems analysis and thoughtful exchanges with communities to determine their aspirations for a place.
We combine this with our depth of experience gained from broad travel and knowledge of landscape history, altogether leading to profound understanding of the essence of a particular place.
Connecting People and Nature
We are energized by working with communities to connect the landscapes of people and nature in urban and natural environments through the careful planning and design of green space.
We find inspiration in ecological and social systems, and design to be minimally invasive and restorative of these, while contributing thoughtful solutions to the built and natural environment.
Multifunctional Landscapes
Good design is multi-functional and provides healthy, dynamic social settings, resilient natural environments, green relief in urban settings and visual and cultural interest.
We find that regenerative systems, such as plantings that filter runoff to improve water quality and promote healthy habitats, also serve to re-engage people in newly complex and appealingly rich landscapes.
News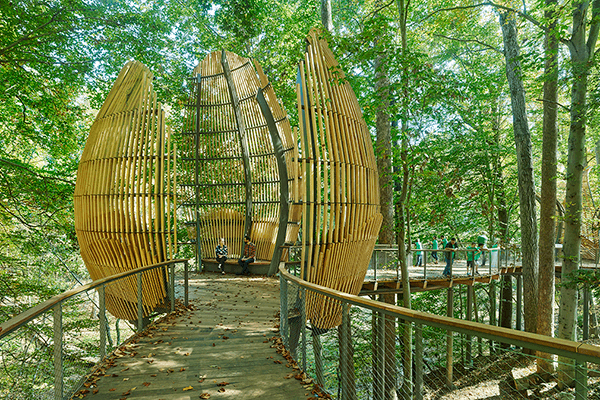 President's Award from ASLA Georgia goes to Sylvatica Studio for Fernbank Wildwoods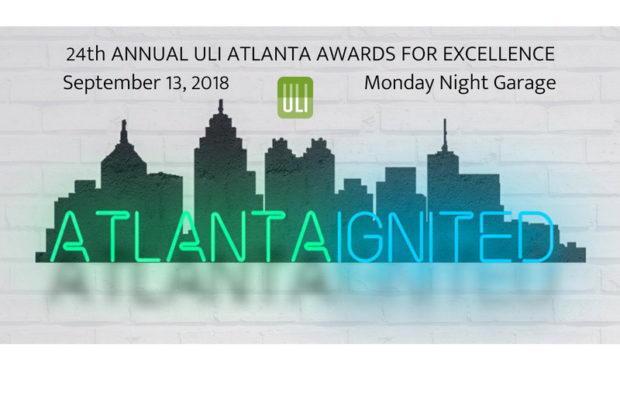 Mercy Park wins 2018 ULI Award of Excellence
Innovative development in Chamblee, Georgia is cited by the Urban Land Institute for Excellence in Civic/Institutional Development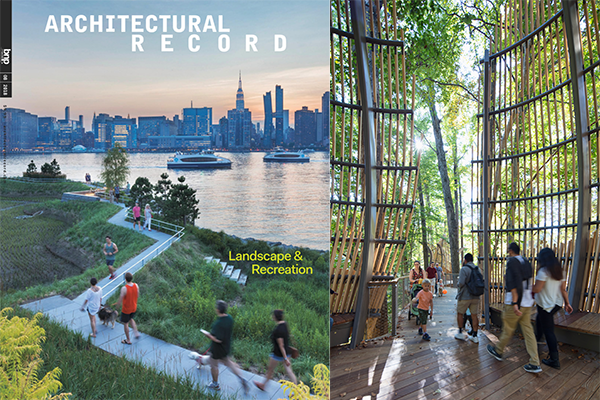 Fernbank WildWoods featured in Architectural Record August issue
August 1, 2018
Architectural Record magazine's August issue features WildWoods, along with other landscape architecture projects. See the article here.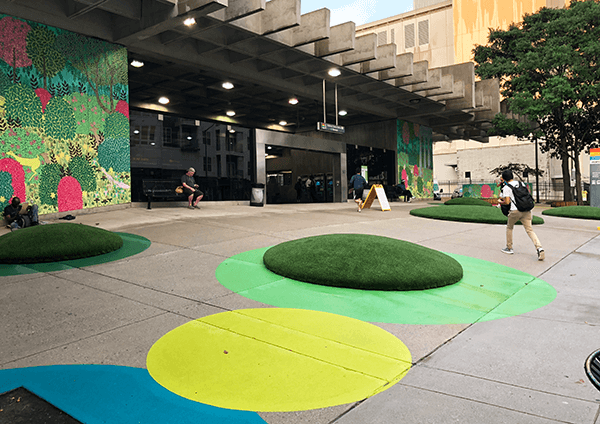 Midtown MARTA Station Plaza Enhancements Celebration
July 12, 2018
Sylvatica designed the Midtown MARTA Station plaza activation for the Midtown Alliance and MARTA. The work has just been completed and includes raised elements, pavement paint patterning, furniture and performance space, at the ground plane level of the Midtown MARTA Station and the GA Tech Trolley stop. The work was designed in collaboration with the vertical surface mural paintings by Andrew Catanese.
Join Midtown Alliance and MARTA leadership on the decked-out south plaza at the Midtown station to celebrate the completion of new enhancements. Take in the sights of the vivid mural on the station facade and try out the playful outdoor furniture on the plaza. Monday, July 23 – 10am
Two Sylvatica projects selected as ULI Awards of Excellence Finalists
July 11, 2018
Mercy Park and Armour Yards are finalists for the ULI's upcoming awards celebration. Learn more about the event here.

Three Sylvatica projects win Georgia AIA Merit Awards!
April 14, 2018
Fernbank Museum Wildwoods, One Museum Place, and Three Alliance Center projects are recognized with Merit Awards by the Georgia American Institute of Architects. See the projects here.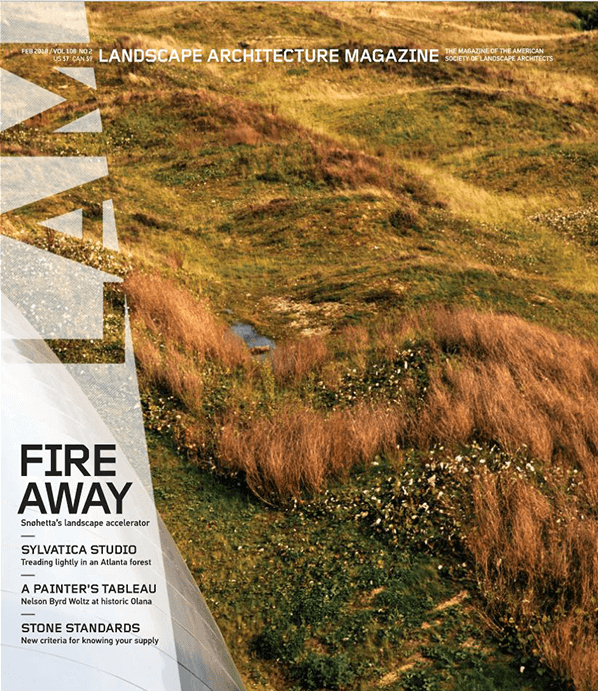 Fernbank WildWoods Featured in Landscape Architecture Magazine
February, 2018
"A Forest in the City in a Forest" by Jonathan Lerner gives a detailed overview of Sylvatica Studio's Fernbank projects, including the Master Plan and Fernbank WildWoods. Check out the February issue of Landscape Architecture Magazine!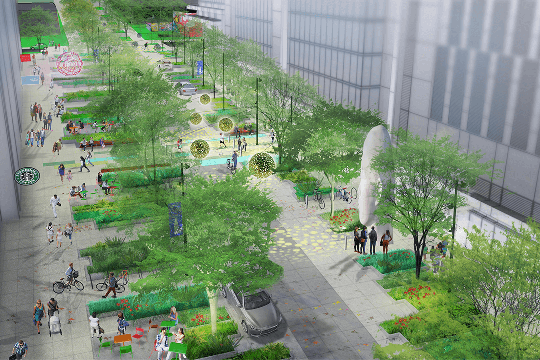 Sylvatica's Design for Midtown Art Walk Revealed by Midtown Alliance
February 13, 2018
Midtown Alliance CEO, Kevin Green, has revealed Sylvatica Studio's vision for an "Art Walk" along Peachtree Walk from 10th Street to the Arts Center.