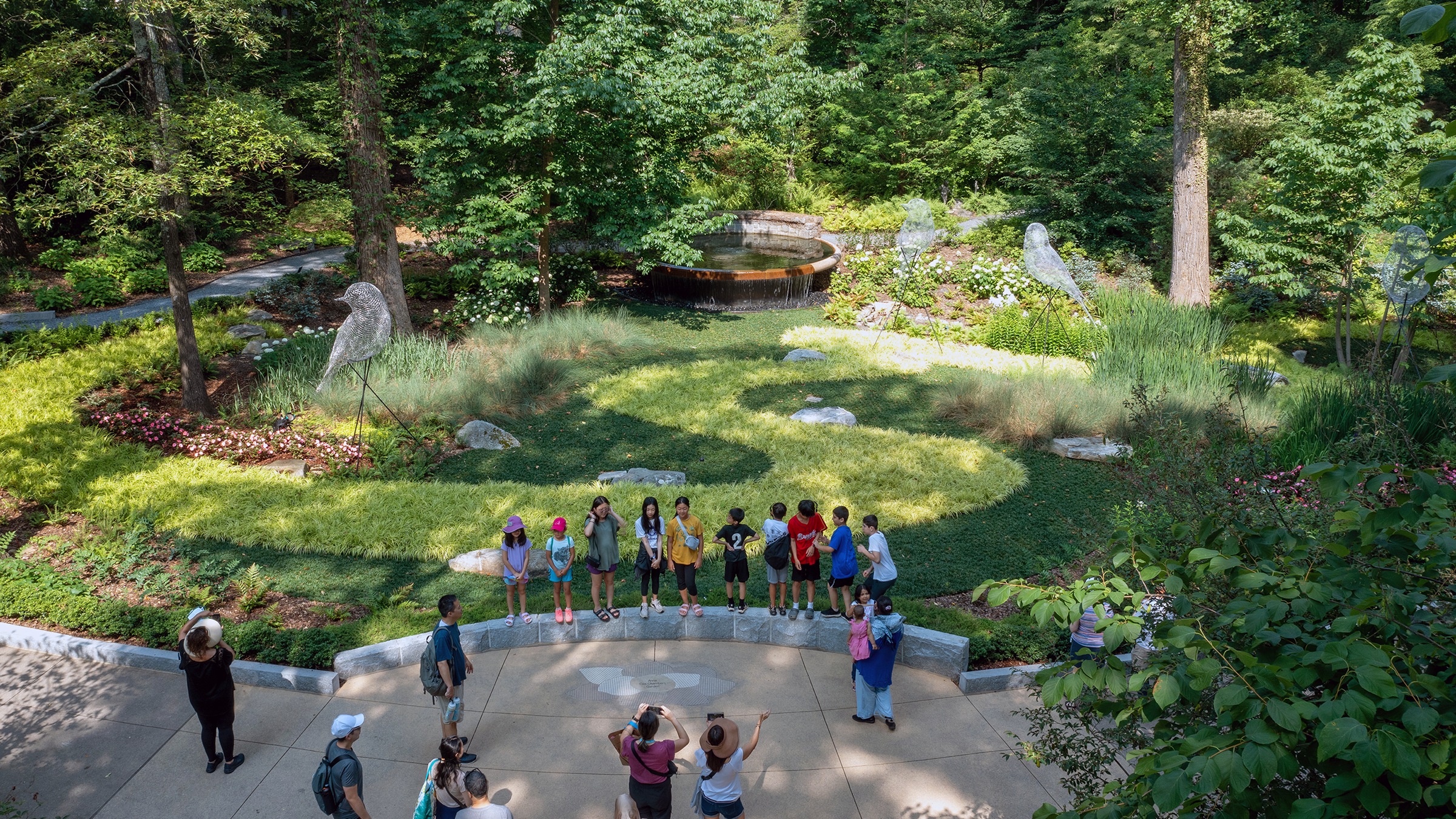 Anne Coxe Chambers Garden
Location:
Atlanta, Georgia
Size:
2 acres
Client:
Atlanta Botanical Garden
Completion:
Phase 1, Spring 2023
Phase 2 in design
Sylvatica Studio is collaborating with the Atlanta Botanical Garden to revitalize the Anne Coxe Chambers garden, which is located at the nexus of the botanical garden's entrance. This Piedmont native forest garden is the first major open space visitors see when they arrive. It is encircled by a series a major and minor paths, making the garden visible from all viewpoints.
The new, revitalized design needed to work with existing large trees and a major fountain structure, while establishing new grades and extensive new plantings. A metaphorical river of grasses creates a ribbon of bright green, enlivening the garden and creating a visual connection across the space.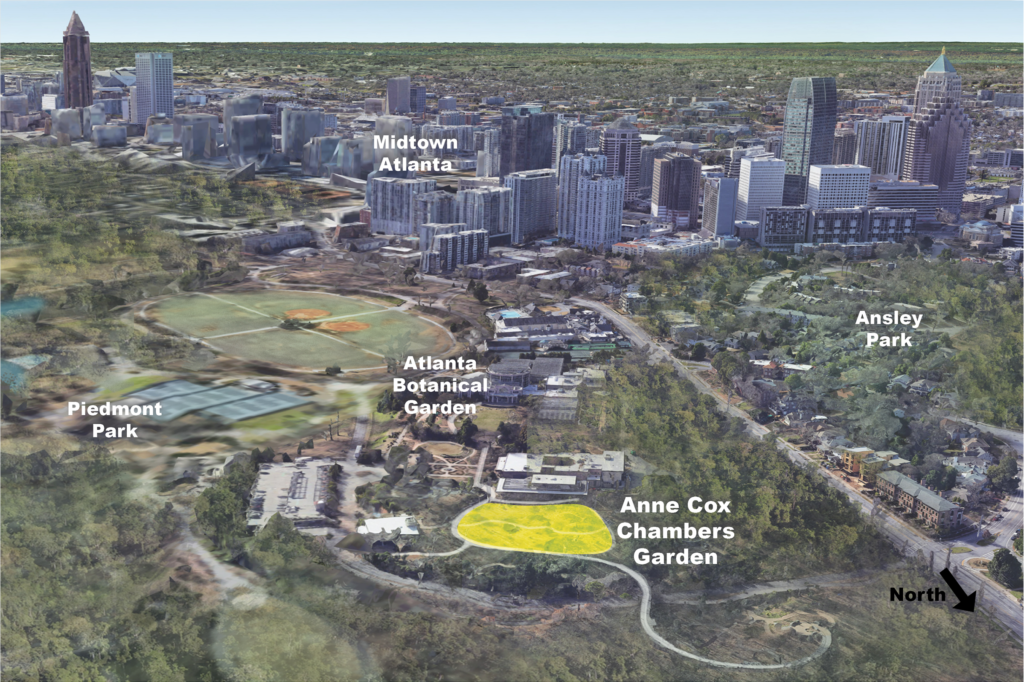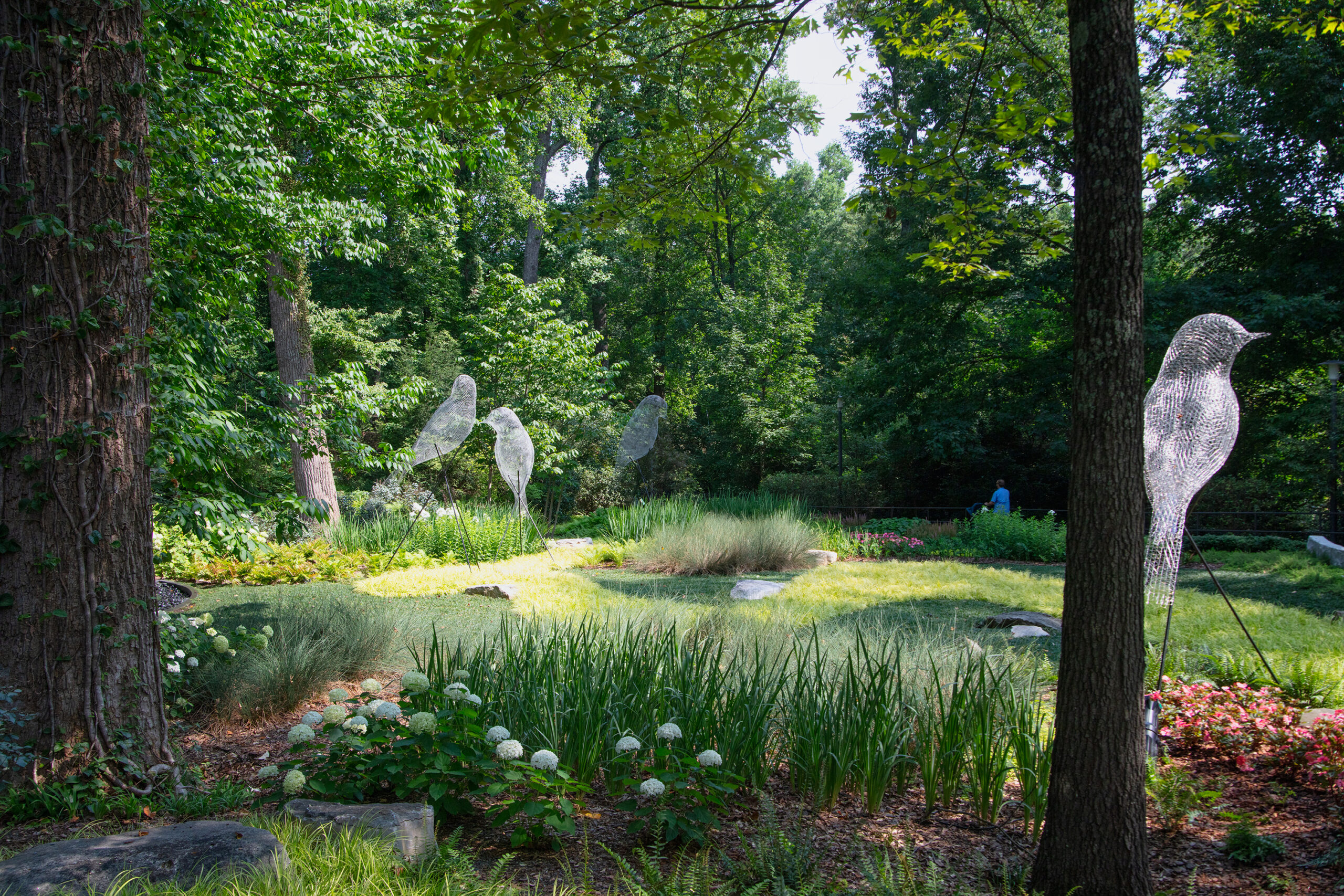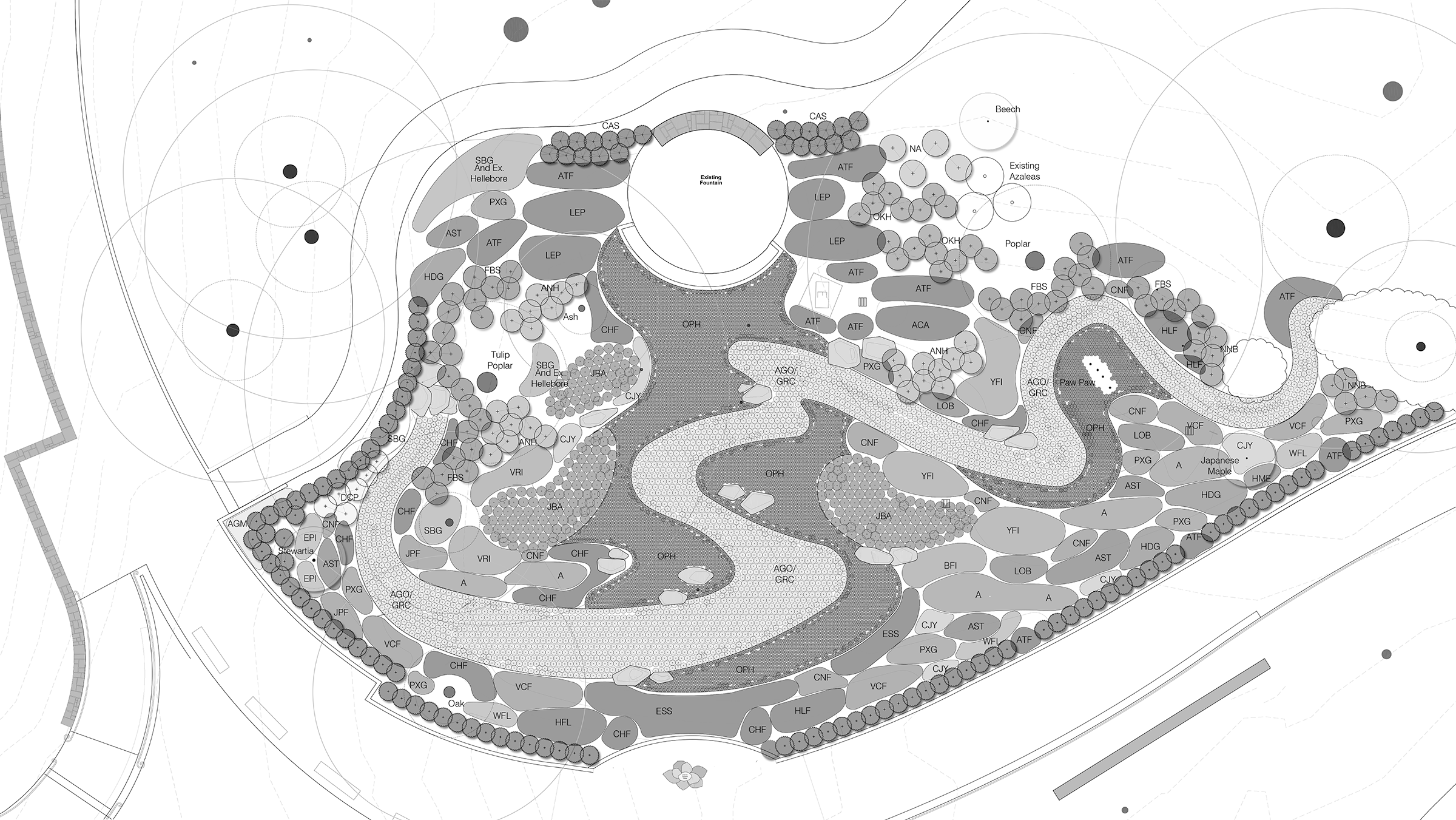 More Projects