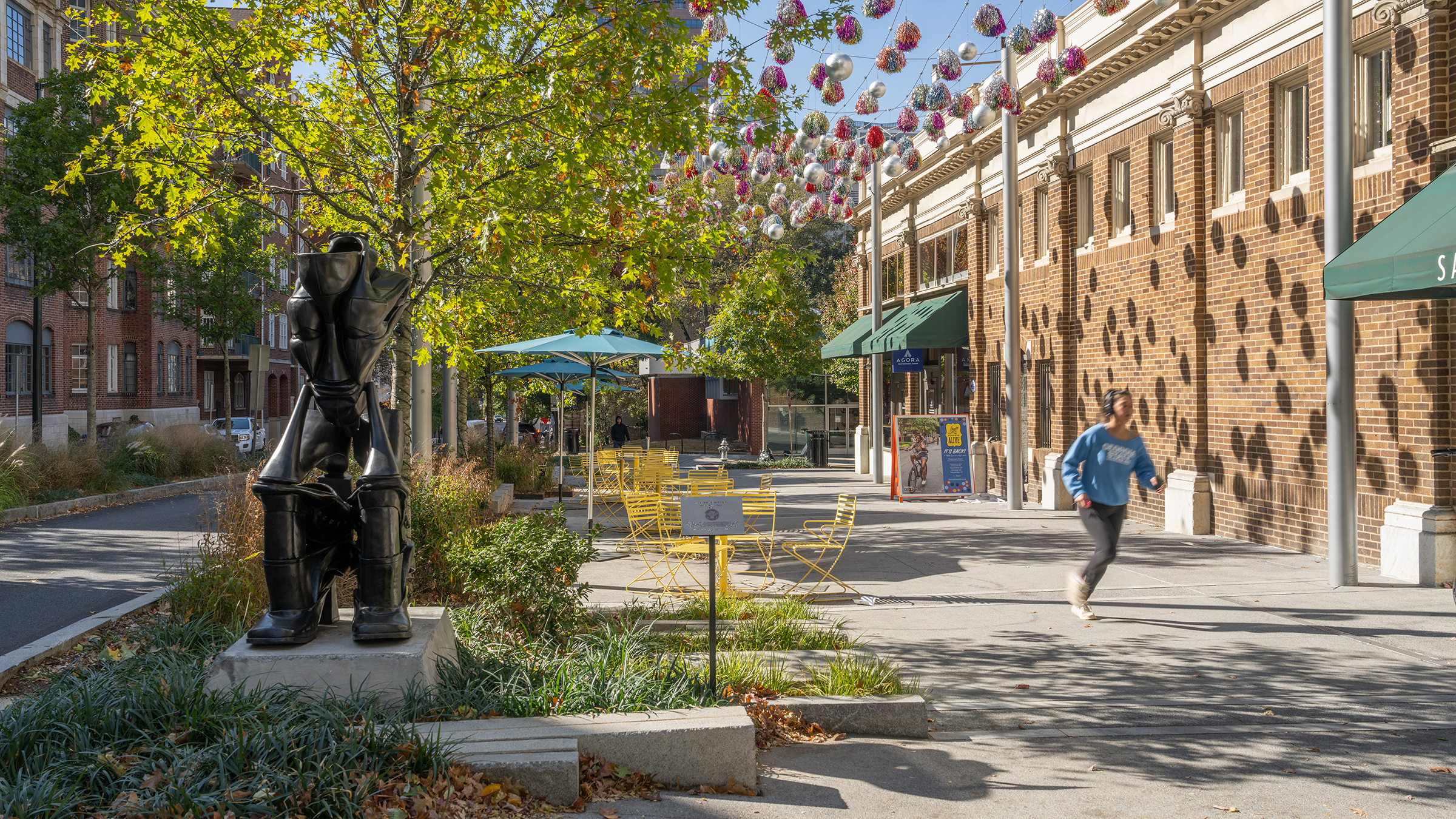 Commercial Row Commons
Location:
Atlanta, Georgia
Size:
.25 acres
Client:
Midtown Alliance
Collaborators:
Willie Cole
Features:
Pocket park, public art integration, walkability, street activation
Sylvatica collaborated with Midtown Alliance to turn a sidewalk into a larger, vibrant pocket park. At the corner of Peachtree Place and Peachtree Street in the heart of Midtown, Commercial Row Commons is a prototype for urban street activation. By doubling the pedestrian space and adding seating, planting and public art, the parklet provides a welcome respite from busy Peachtree Street. A cable catenary system provides an overhead framework for visiting works of environmental sculpture, while a distinctive bronze sculpture on the corner draws pedestrians into the space.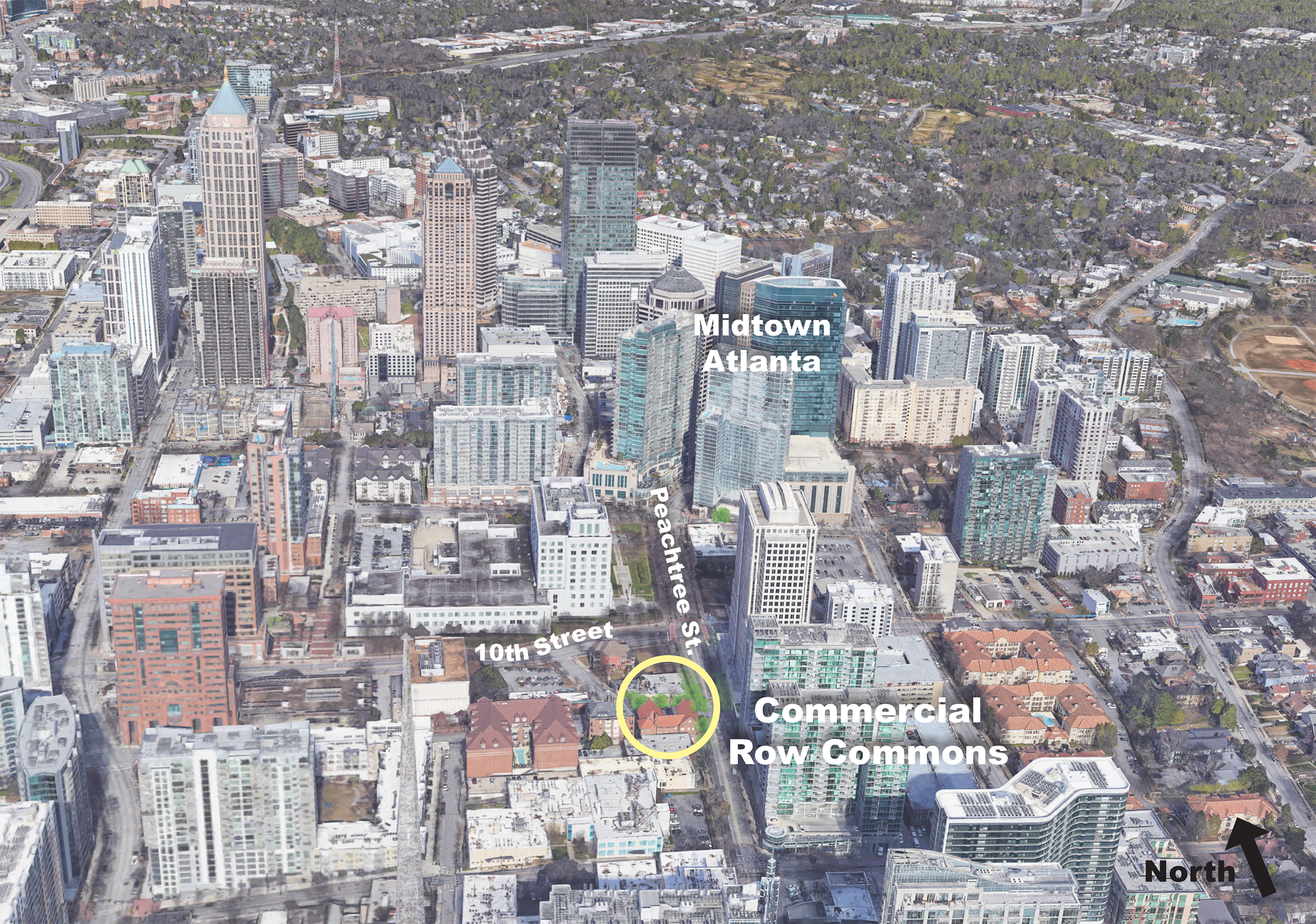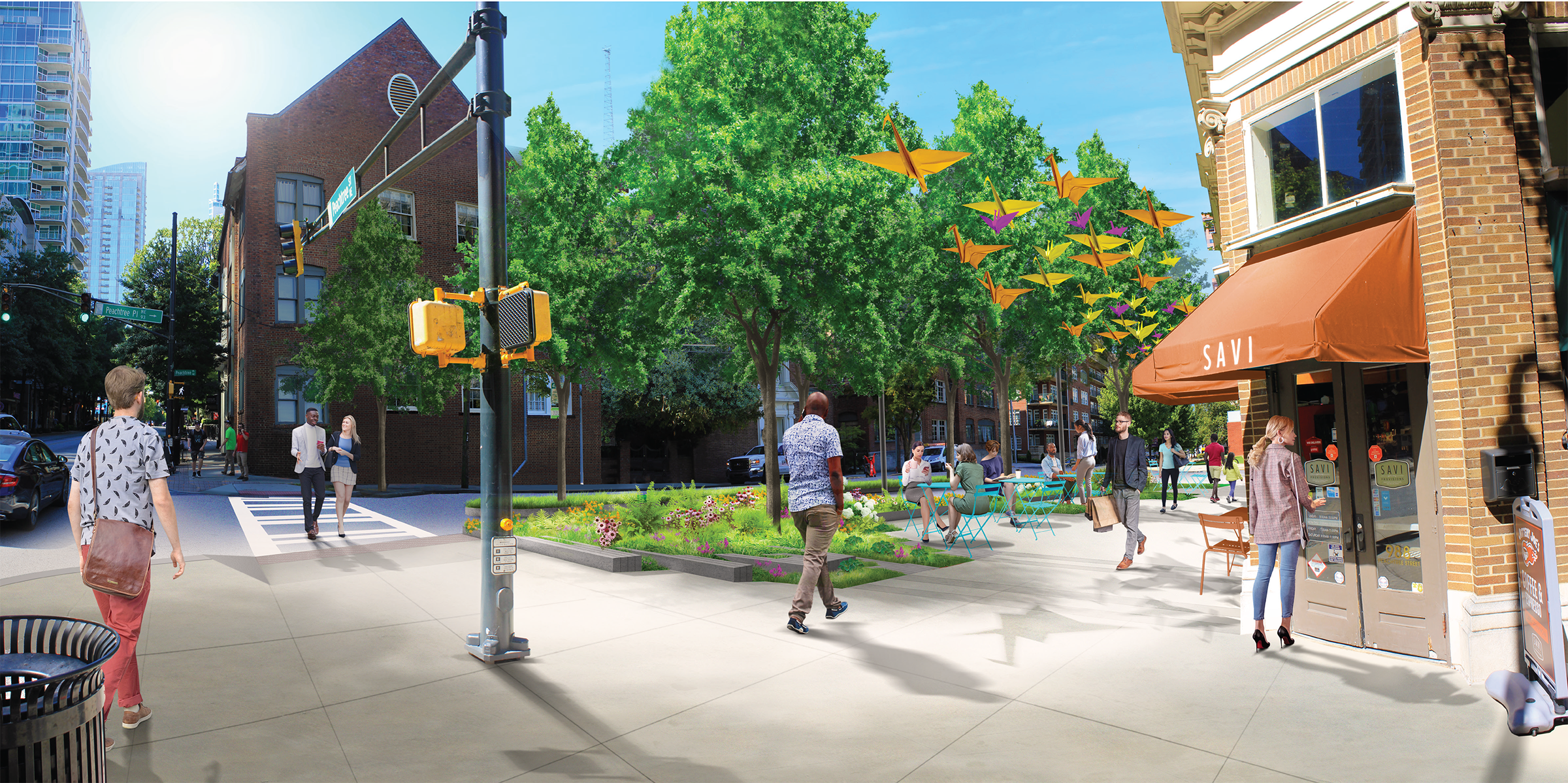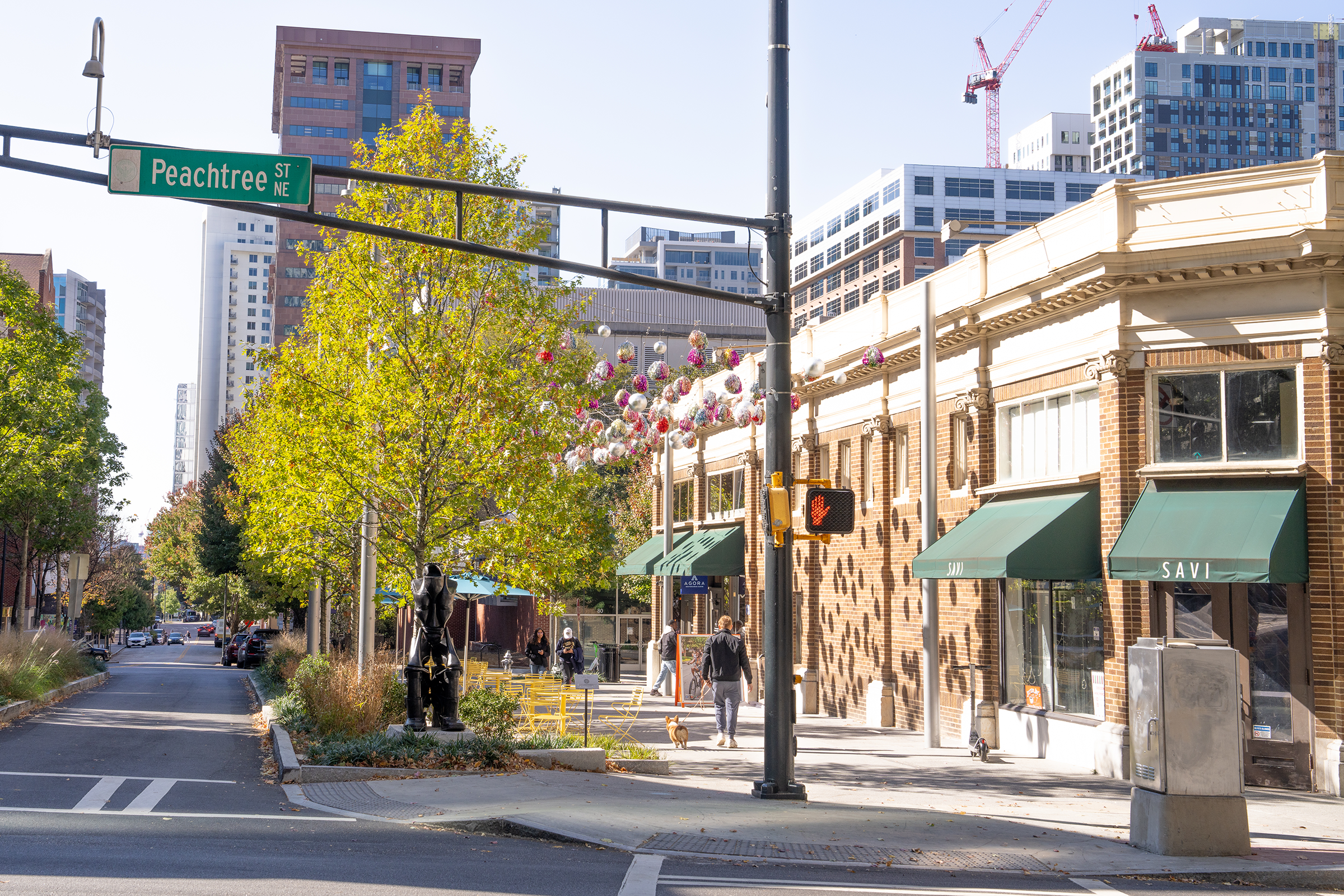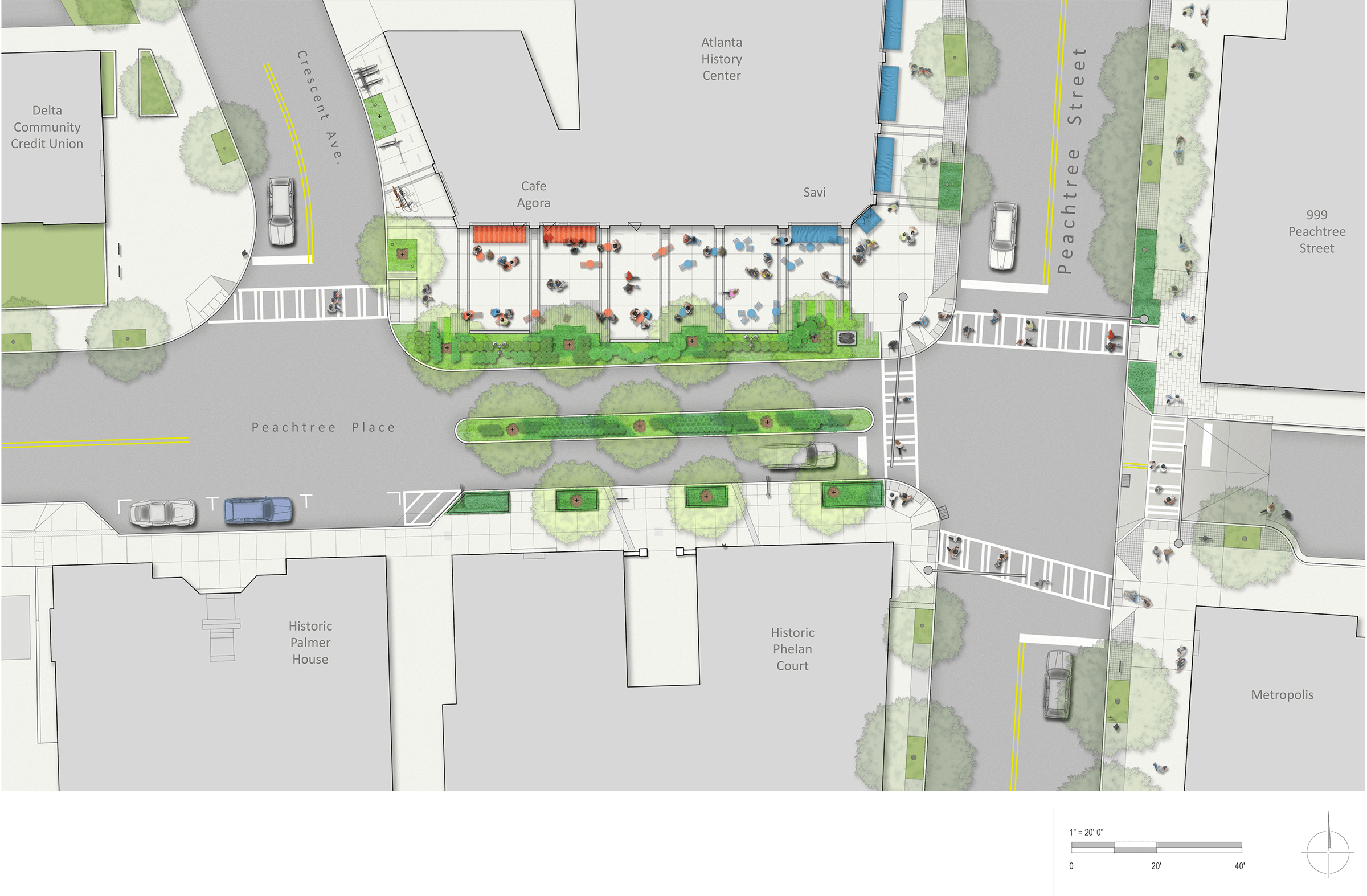 More Projects