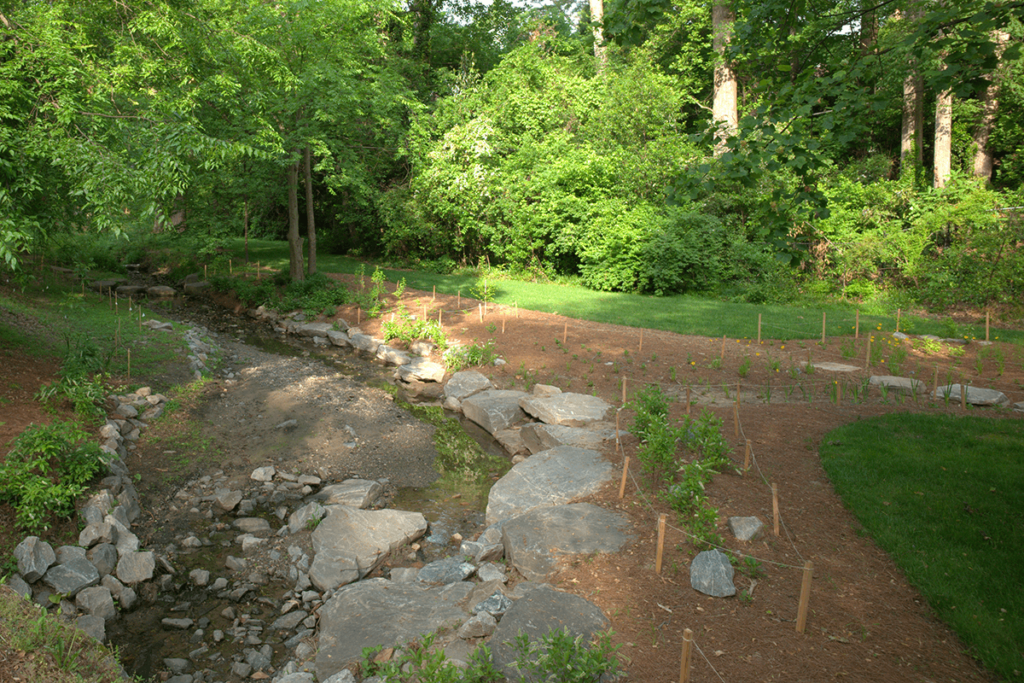 Eubanks Park
Location:
Atlanta, Georgia
Size:
1.5 acres
Client:
Ansley Park Civic Association, Ansley Park Beautification Foundation, City of Atlanta
Features:
Green stormwater infrastructure, bioswales, habitat restoration, trail system connectivity
Sylvatica Studio led a team of museum planners, ecologists, engineers, architects and collaborated with exhibit designers to design Fernbank Museum of Natural History's new outdoor experiential programming in 16 acres of restored mature Piedmont Forest and riparian lowlands off the Museum's terrace overlook.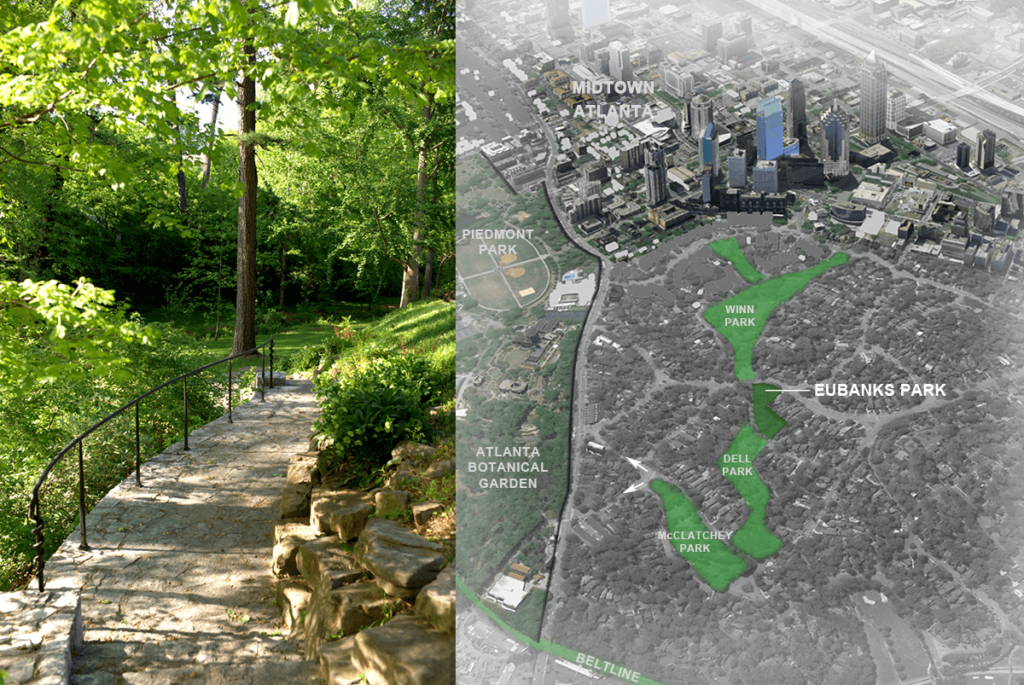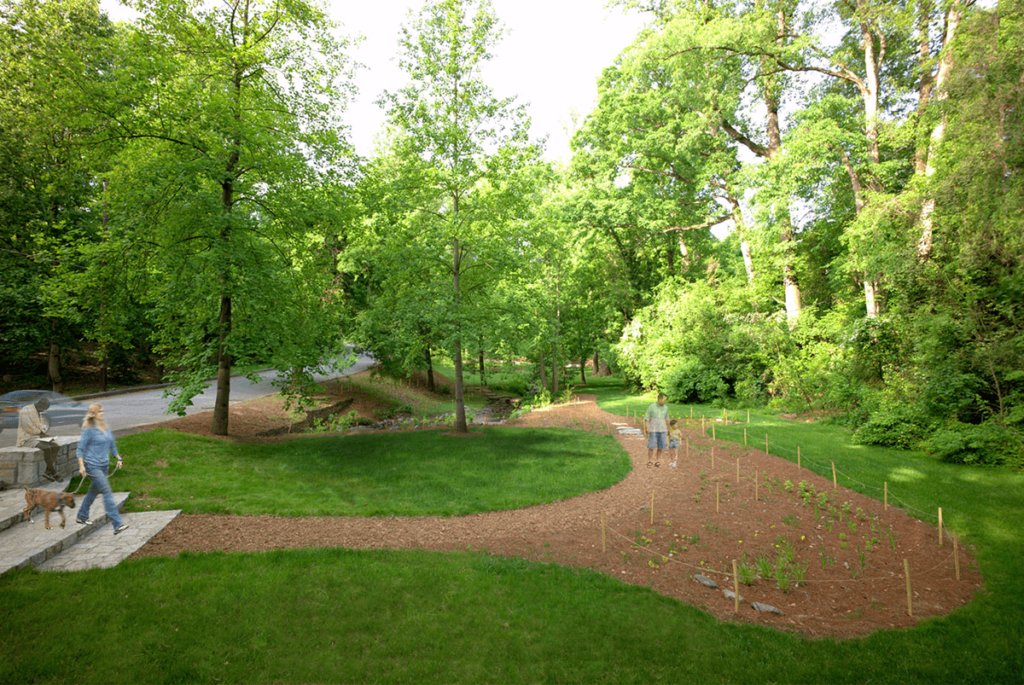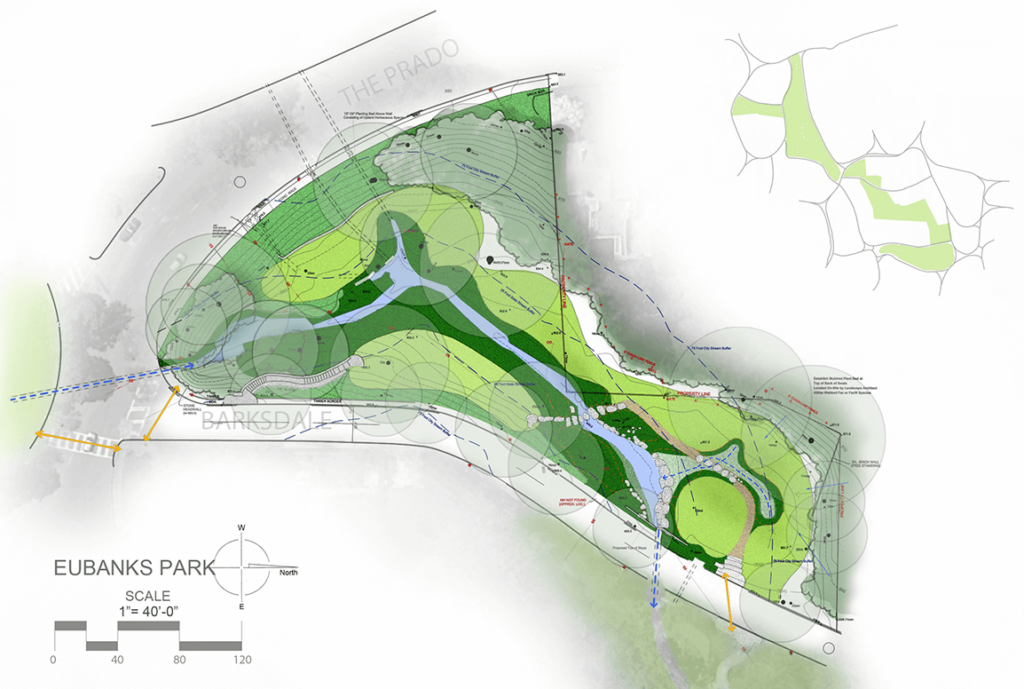 New entrances, paths and trails provide dry access through regenerative park low lands. Native riparian plantings and bioretention help clean water and cool air while providing stimulating educational and recreational opportunities for Midtown business people, neighbors and visitors to civic events.
Well drained trails that are structured to allow rainwater ponding and flow underneath, along with new entryways, plantings and grassy meadows, connect Eubanks Park with its tall trees and restored overland stream to Winn Park, the Dell Park, McClatchey Park.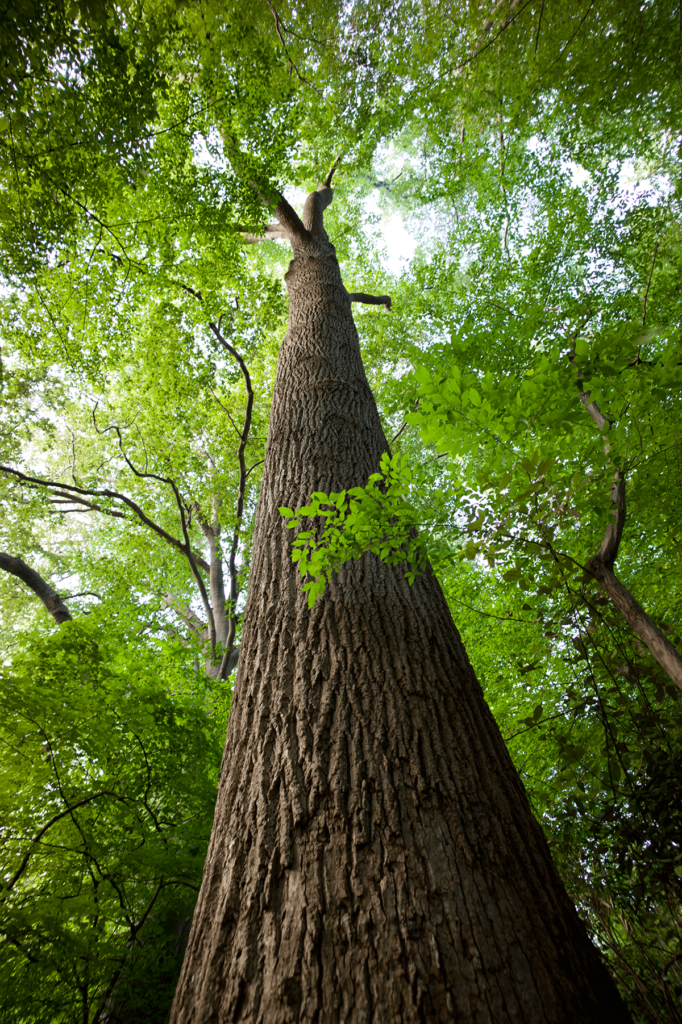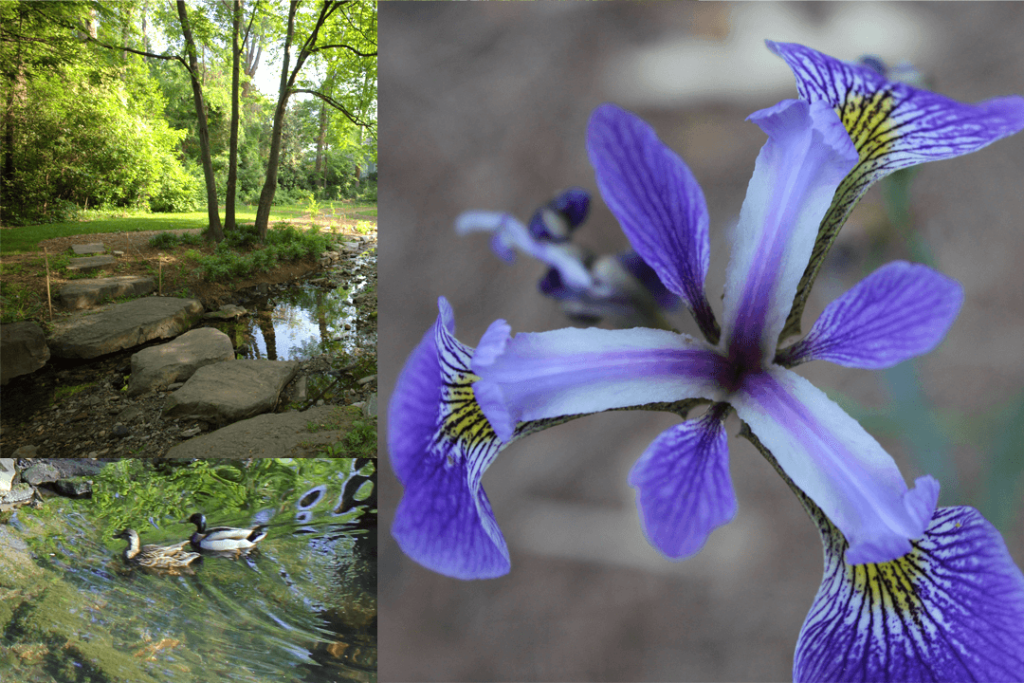 Bluebirds, Coopers Hawks, Goldfinches and Mallards live beside people who inhabit Eubanks Park.
Walking under the towering Yellow Poplar Trees that are characteristic in Eubanks Park is a dramatic and beautiful experience.
More Projects