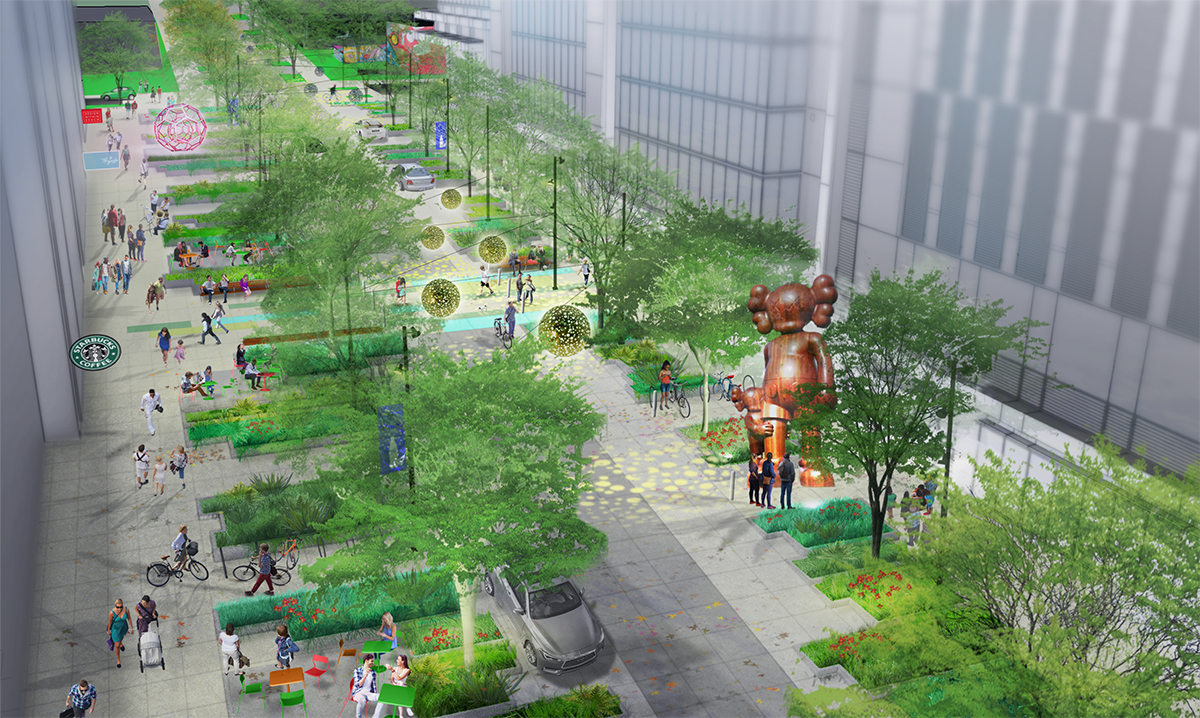 Midtown Art Walk
Location:
Atlanta, Georgia
Size:
2 Acres
Collaborator:
Midtown Alliance
Features:
Urban streetscape, art installation, lighting
Sylvatica Studio is working with the Midtown Alliance and stakeholders to design a pedestrian focused shared street that connects the Midtown Marta Station and the heart of Midtown, to the Arts Center. Carving out spaces for Art, land­scaping, integrated seating elements and programmed outdoor spaces within the public right of way, the Art Walk creates a pedestrian experience that serves as an alternative to Peachtree Street's bustling commercial corridor.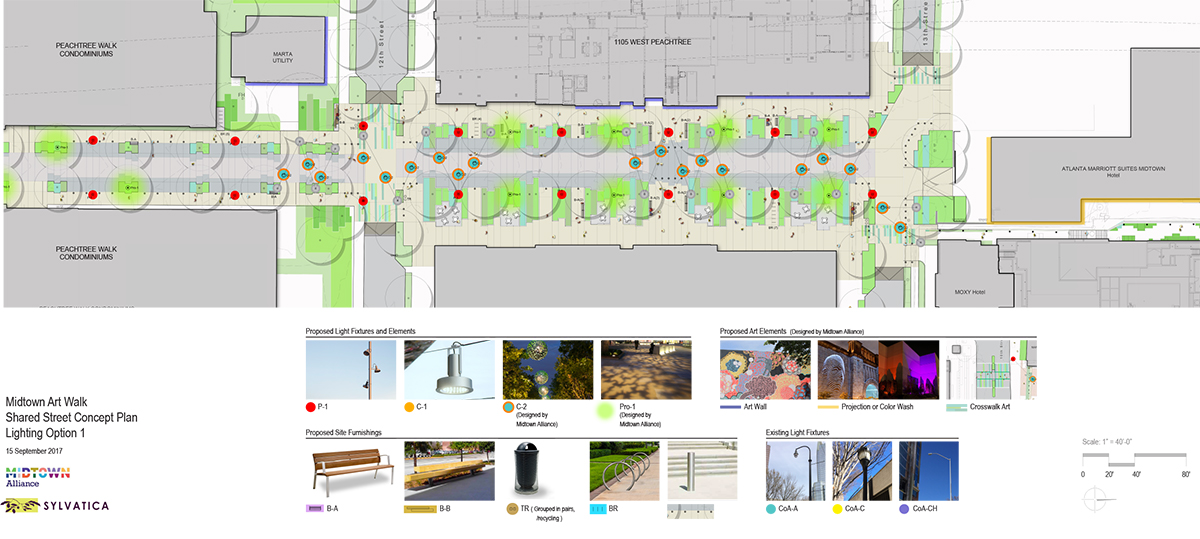 The Midtown Art Walk is designed as a uniquely rich pedestrian environment, punctuated by creative, tailored, low maintenance greenspaces, innovative decorative and functional lighting and the careful integration of Art, along a half-mile walk. Sylvatica worked with stakeholders to carefully integrate the design goals for the public right of way with various private retail and residential spaces. When completed, the Art Walk will highlight Midtown's identity as home to Atlanta's premiere arts and cultural institutions.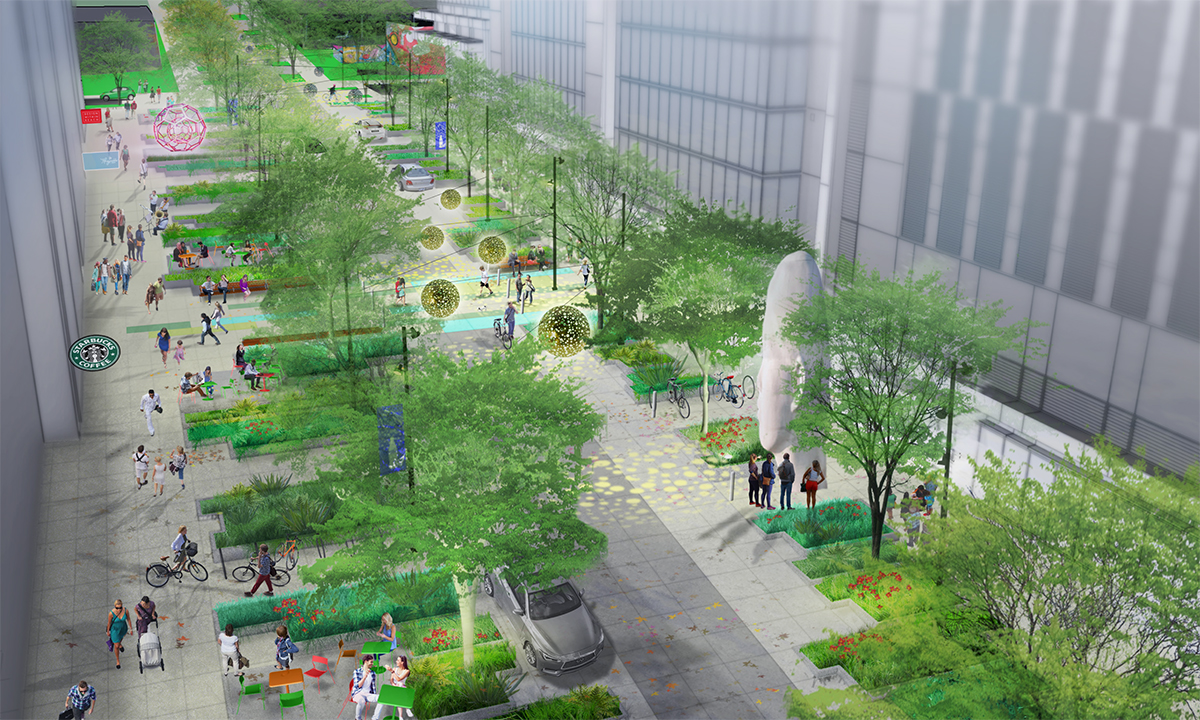 More Projects