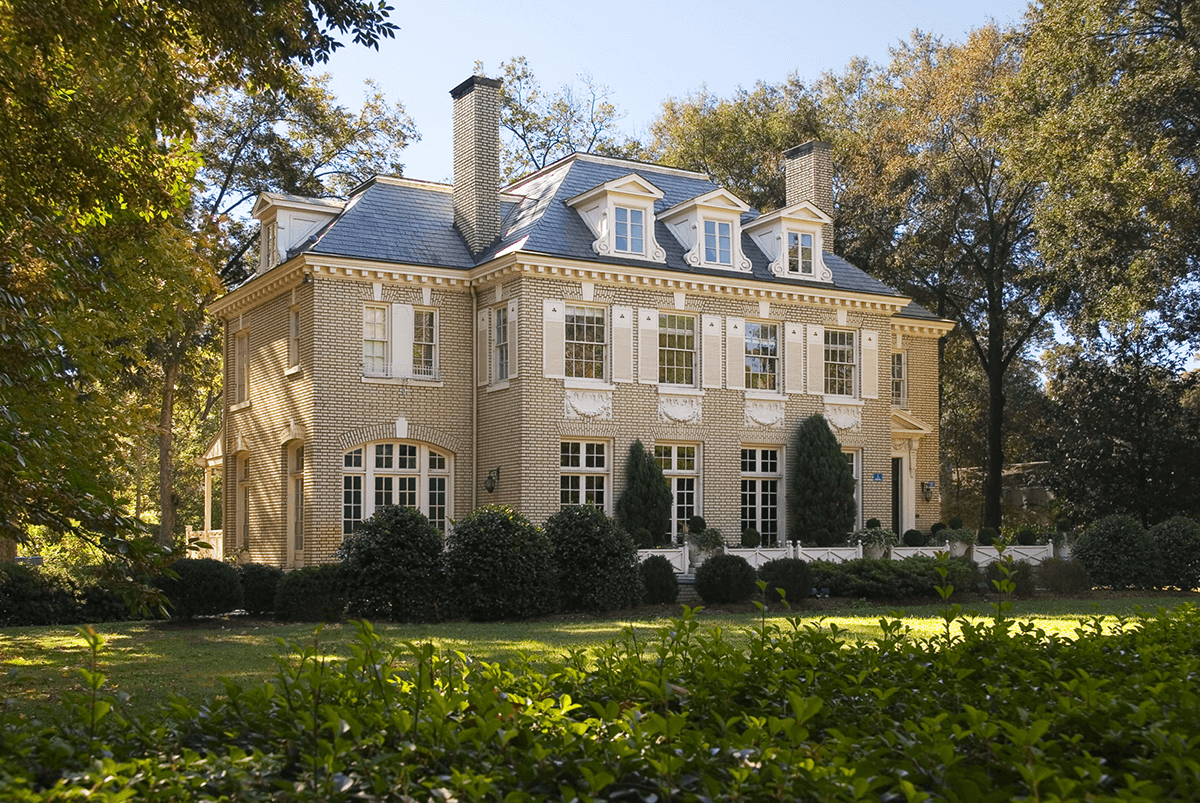 Paideia School
Location:
Atlanta, Georgia
Size:
0.9 acres
Collaborators:
Smith Dalia Architects
Features:
Active play space, historical preservation
Paideia is a K-12 School located in the Historic Neighborhood of Druid Hills. It's Preschool is located in an historic residence built circa 1920 and adapted for reuse by Smith Dalia Architects. The preschool entrance and playground are located off the street in a garden-like setting with access and parking at the adjacent church parking lot.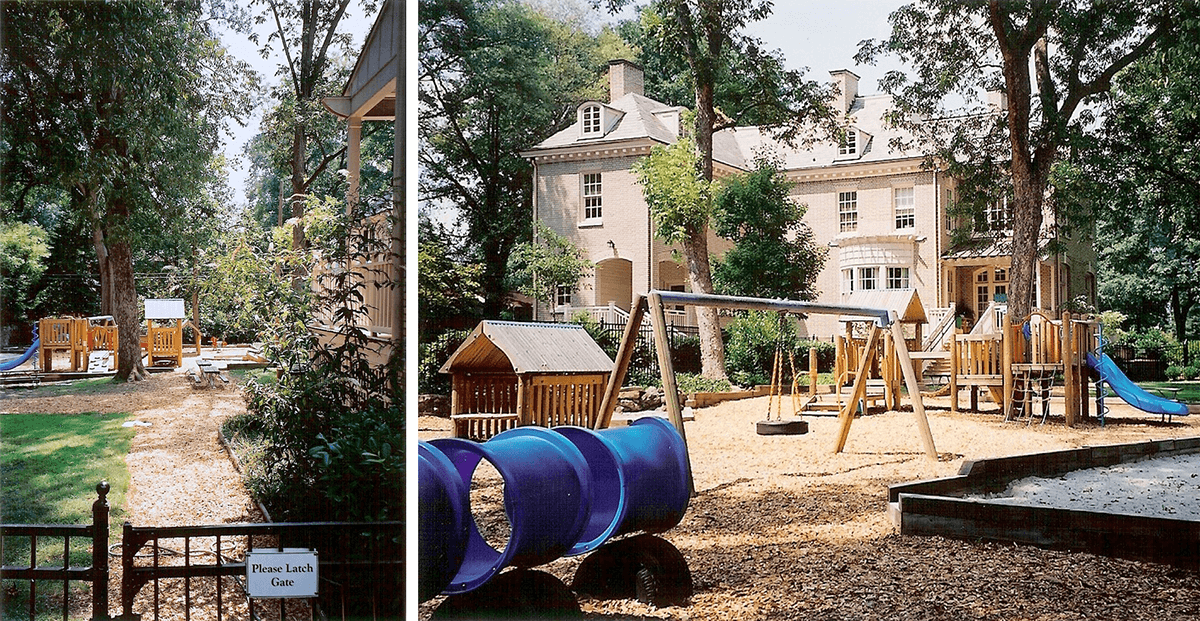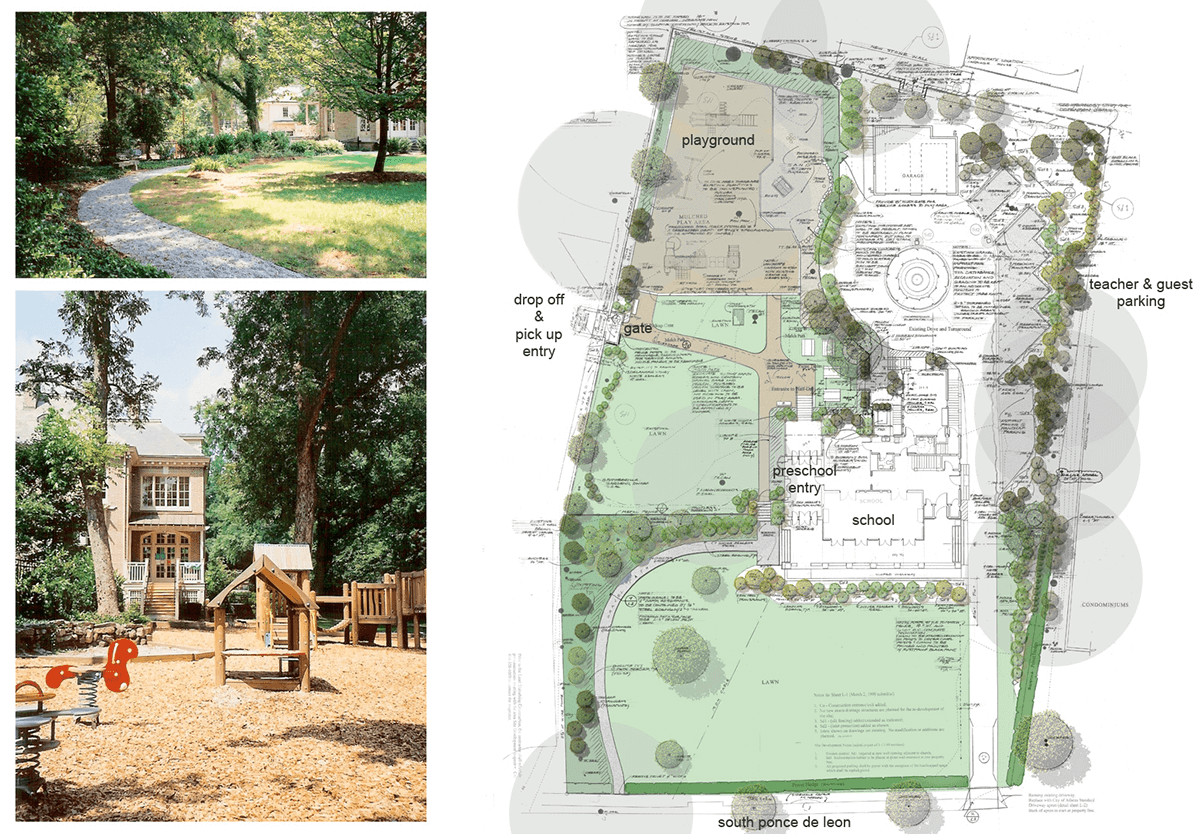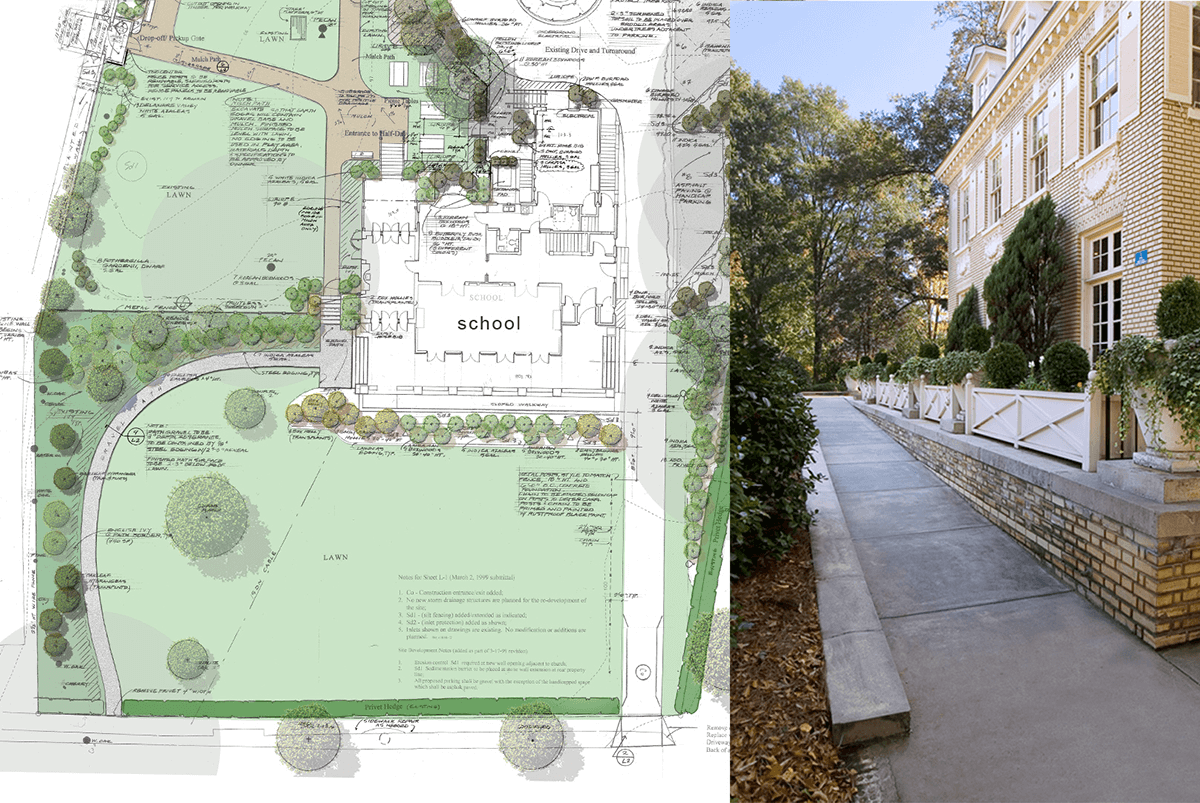 More Projects