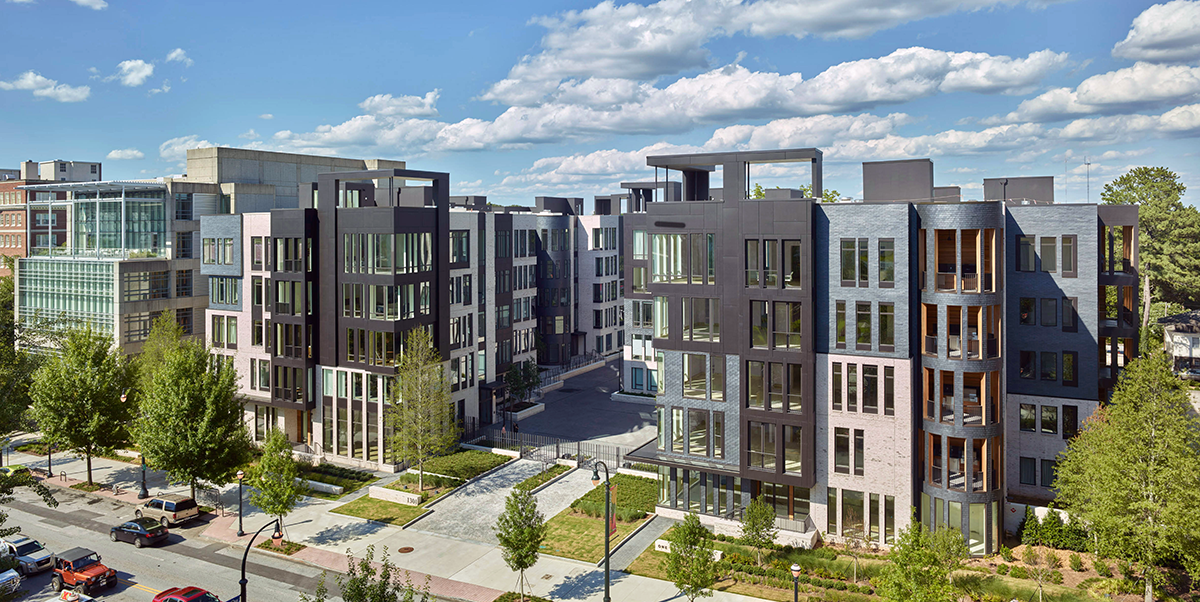 One Museum Place
Location:
Atlanta, Georgia
Size:
2 acres
Collaborators
Mack Scogin Merrill Elam Architects
Status:
Construction completion in 2016
Features:
Midtown Arts District at the High Museum, Peachtree Street frontage
Award:
2018 Georgia AIA Merit Award
One Museum Place's site design will provide an artfully sophisticated environment for Midtown's newest and most refined residential development. The landscape will strengthen the Midtown Arts District by reinforcing the public realm along Peachtree Street and establishing a strong connection to the High Museum of Art and Woodruff Arts Center.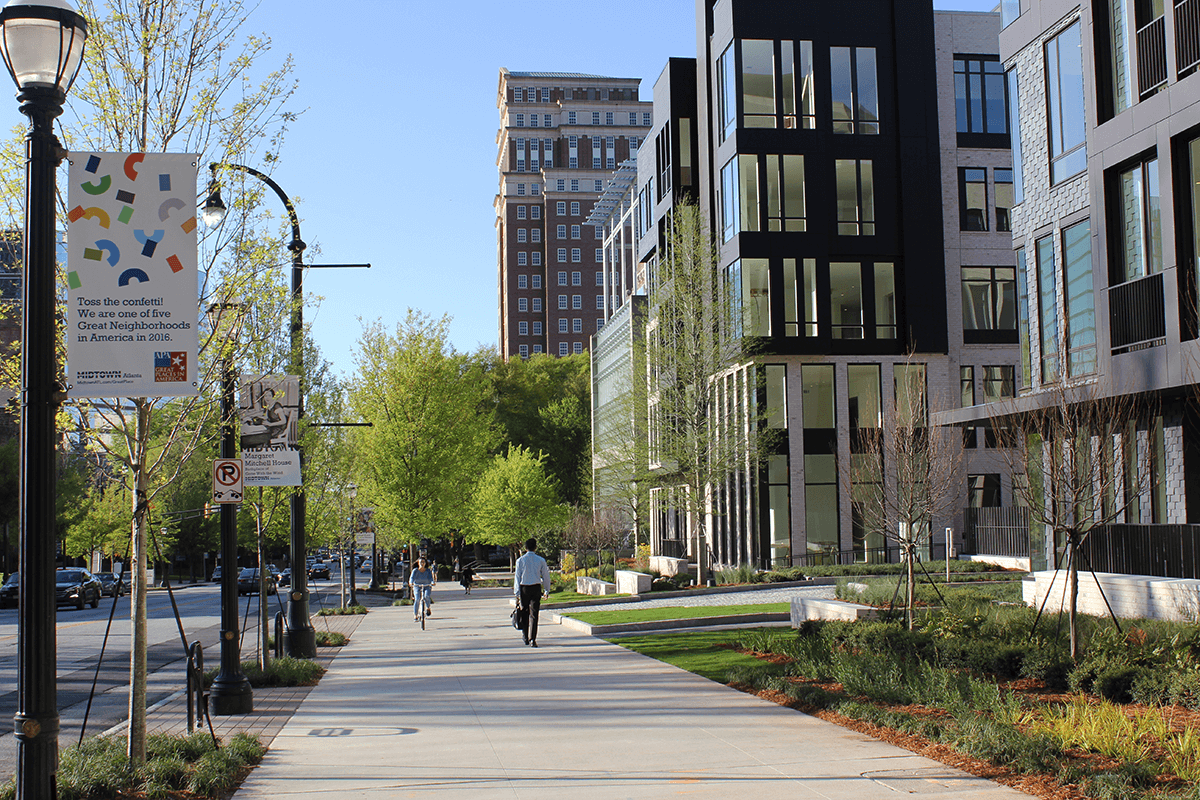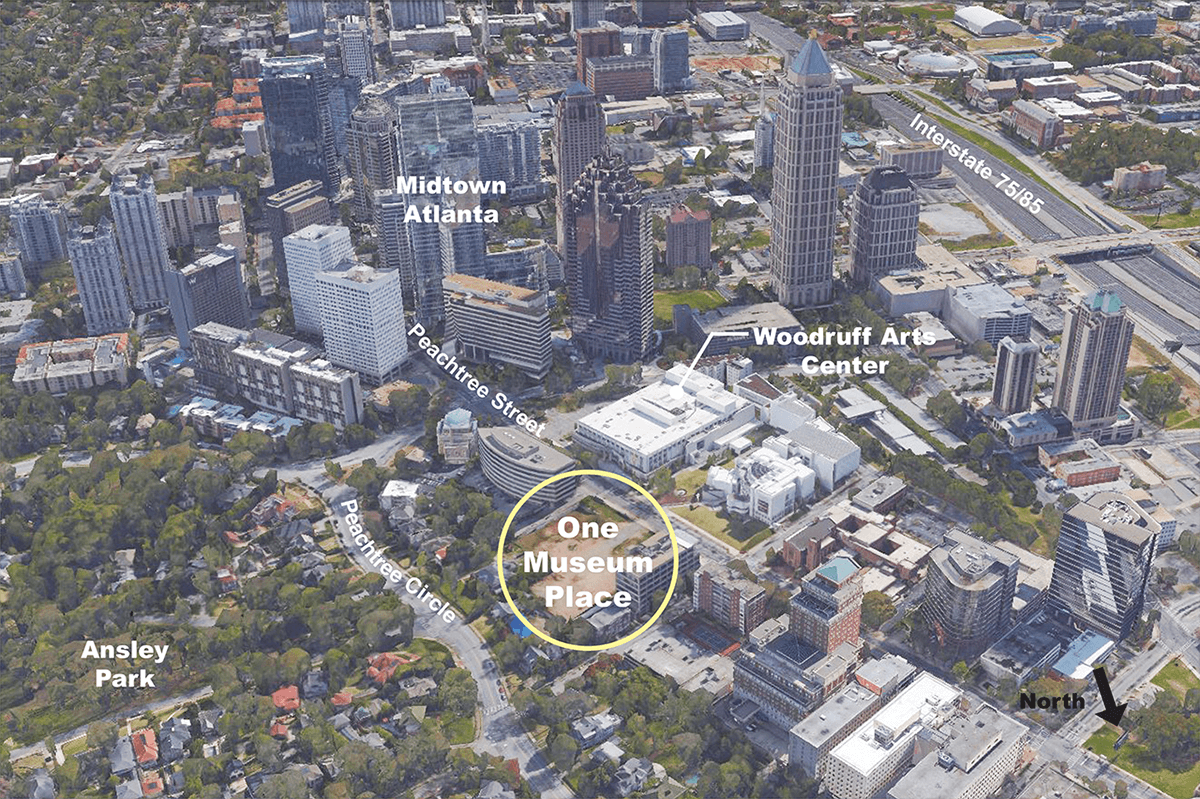 The gracious Peachtree streetscape will present an urbane foreground for these new Midtown homes, establishing a delicate layering of trees and shrubs which create playful visual interest with subtle juxtapositions, lighting, refined detailing and carefully sited sculptures. The landscape employs modernist restraint with rectilinear plantings on a tilted surface – lawn, perennial and evergreen groundcovers, colorful annuals, ornamental shrub groupings and specimen trees. A green veil of trees flanking the main entrance will provide filtered light by day and a dramatic luminosity by night.
Pedestrian and vehicular entrances at the center of One Museum Place provide access to a serene garden court with detailed paving. A delicate tracery of vine covered walls and plantings will surround this arrival court and will provide generous space for residents to welcome their guests beneath the shade of a majestic tree.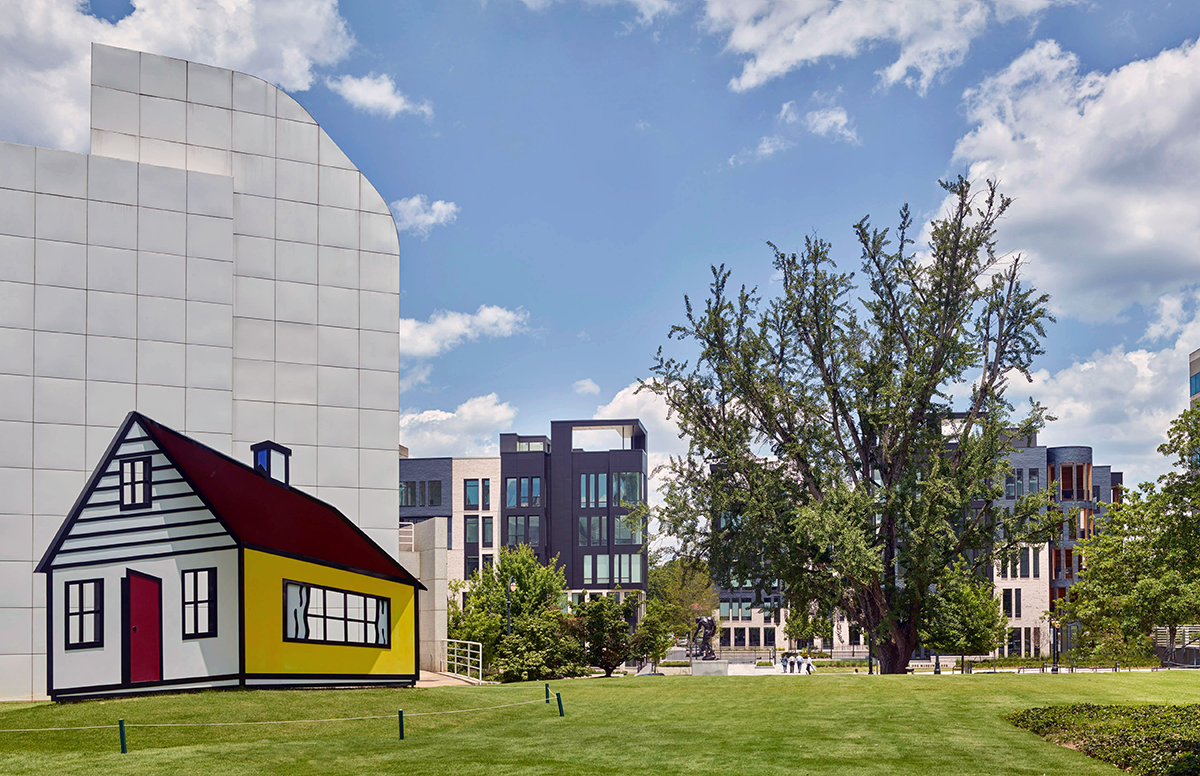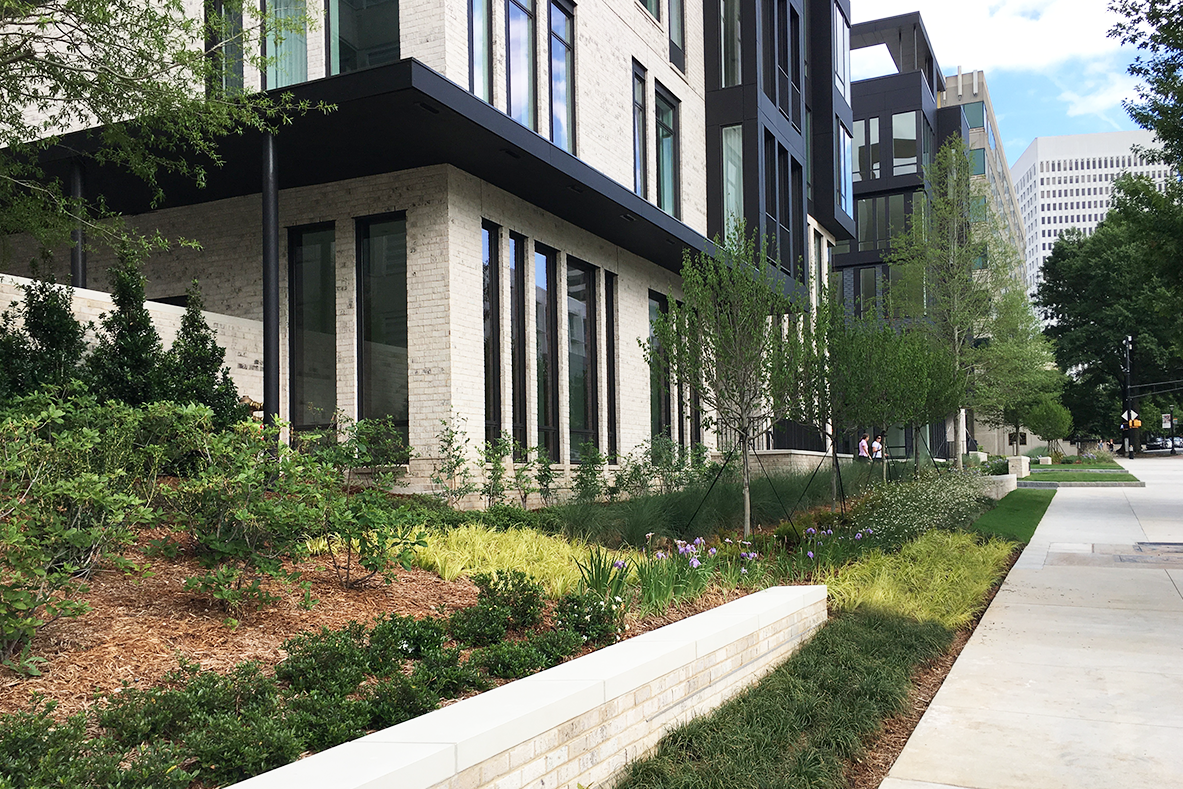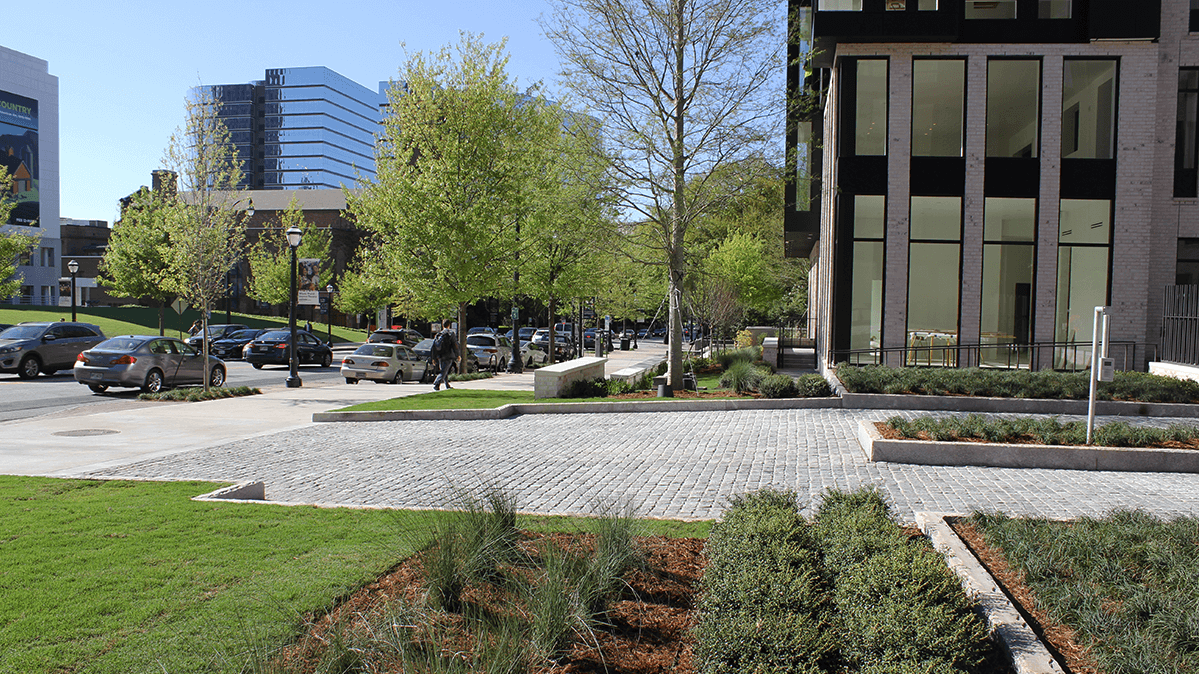 More Projects