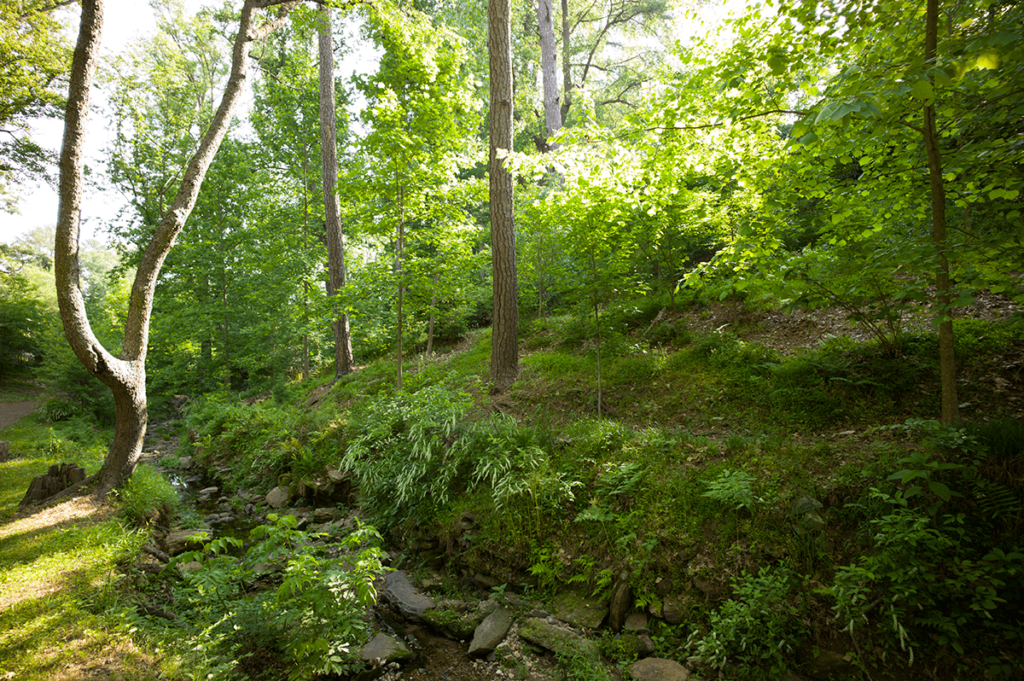 The Dell
Location:
Atlanta, Georgia
Size:
7 acres
Client:
Ansley Park Beautification Foundation, Ansley Park Civic Association
Collaborators:
Jeremiah and David Johnson
Features:
Non-native invasive plant management, riparian corridor habitat restoration, forest stewardship, active play, trail system linkage
Almost all the water of Ansley Park's 250 acres ends up in the seven acres of The Dell, which left this critical green space ravaged for much of the time since Atlanta paved its roads and sent all its storm water down stream. Sylvatica has restored natural systems to manage all this water, and the by-product is one of the most beautiful living parks in the City of Atlanta. Reforested hillsides now slow the flow of storm water; native riparian plantings are stout enough to handle the wild floods; and artful rock work on eroded banks have now naturalized into living sculpture. All of these have now produced an extraordinarily dynamic bio-diverse habitat for wildlife and people, right in the middle of the City.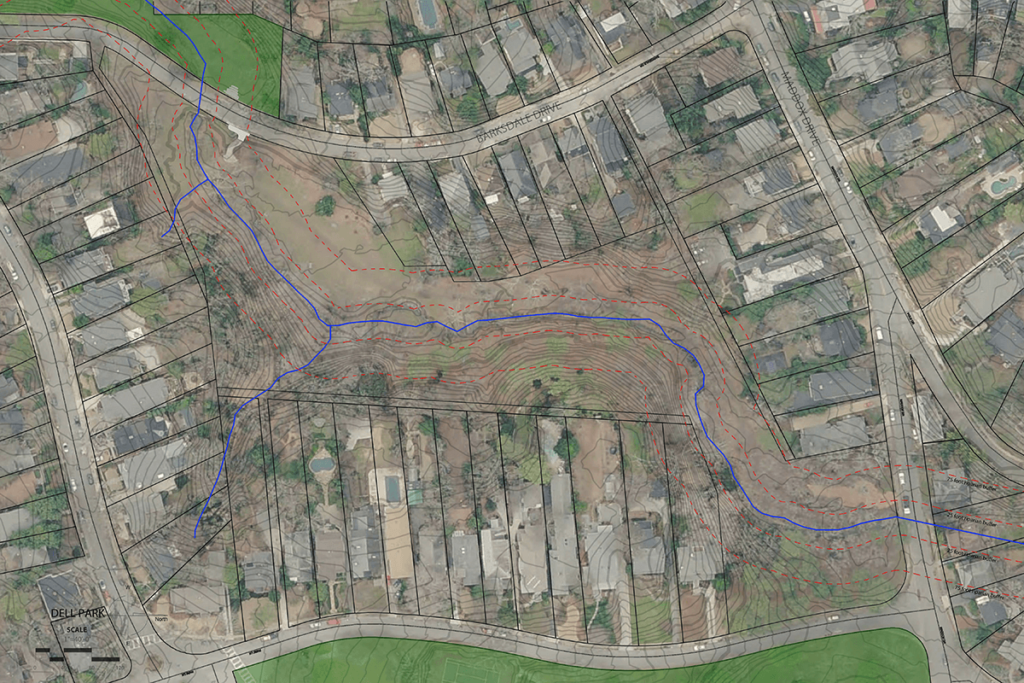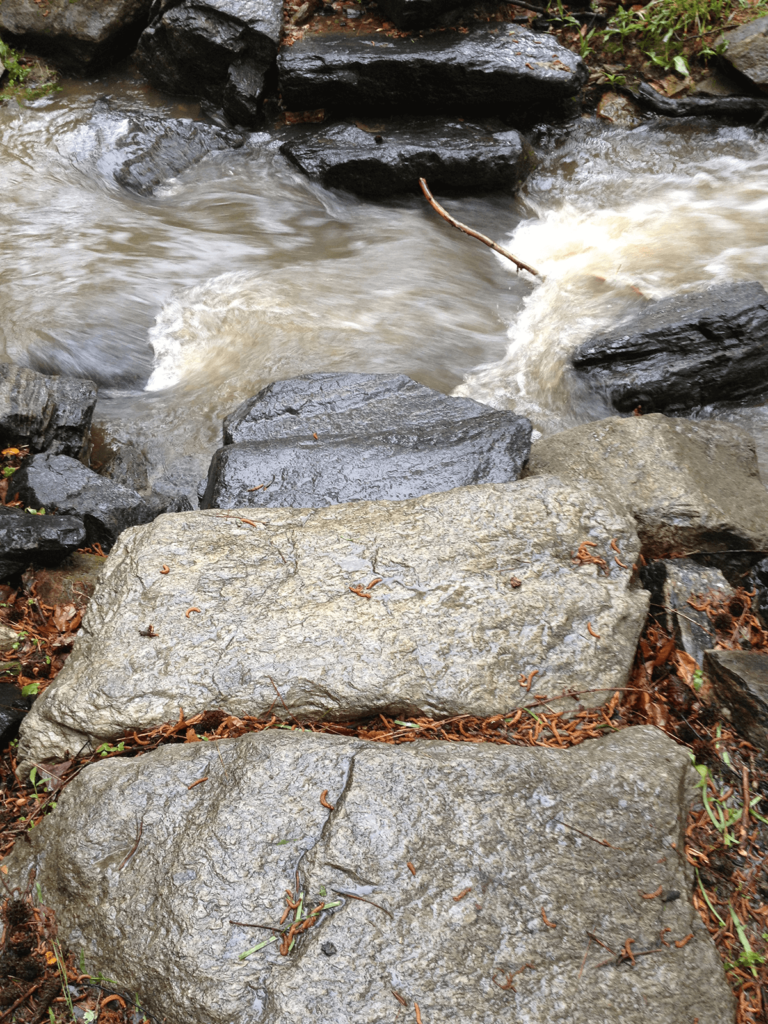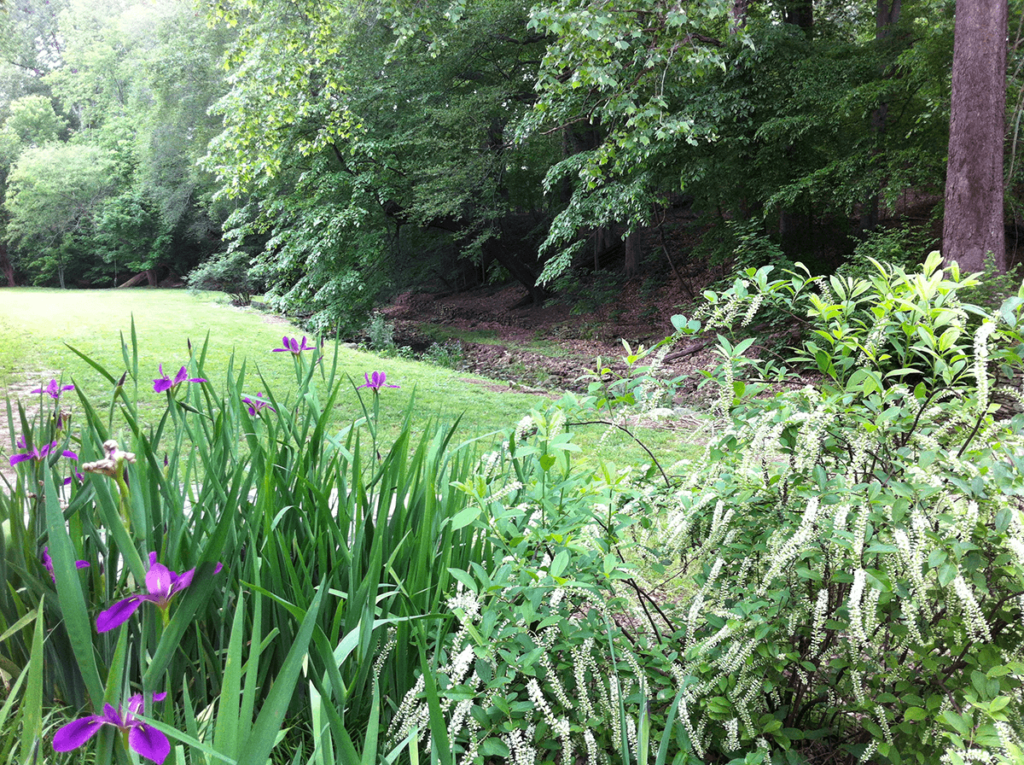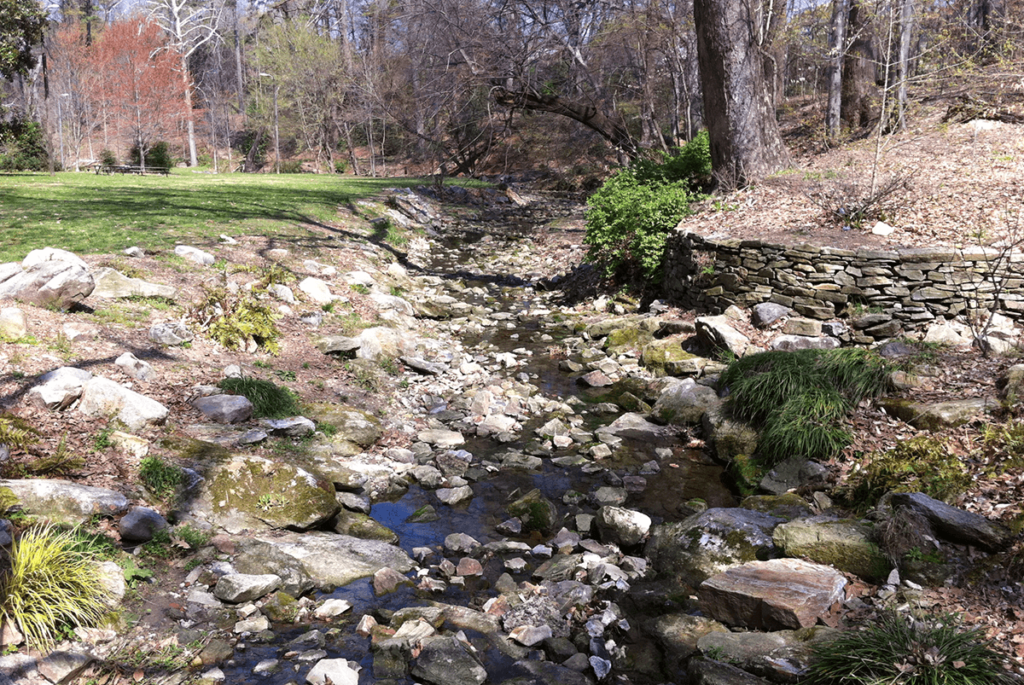 More Projects