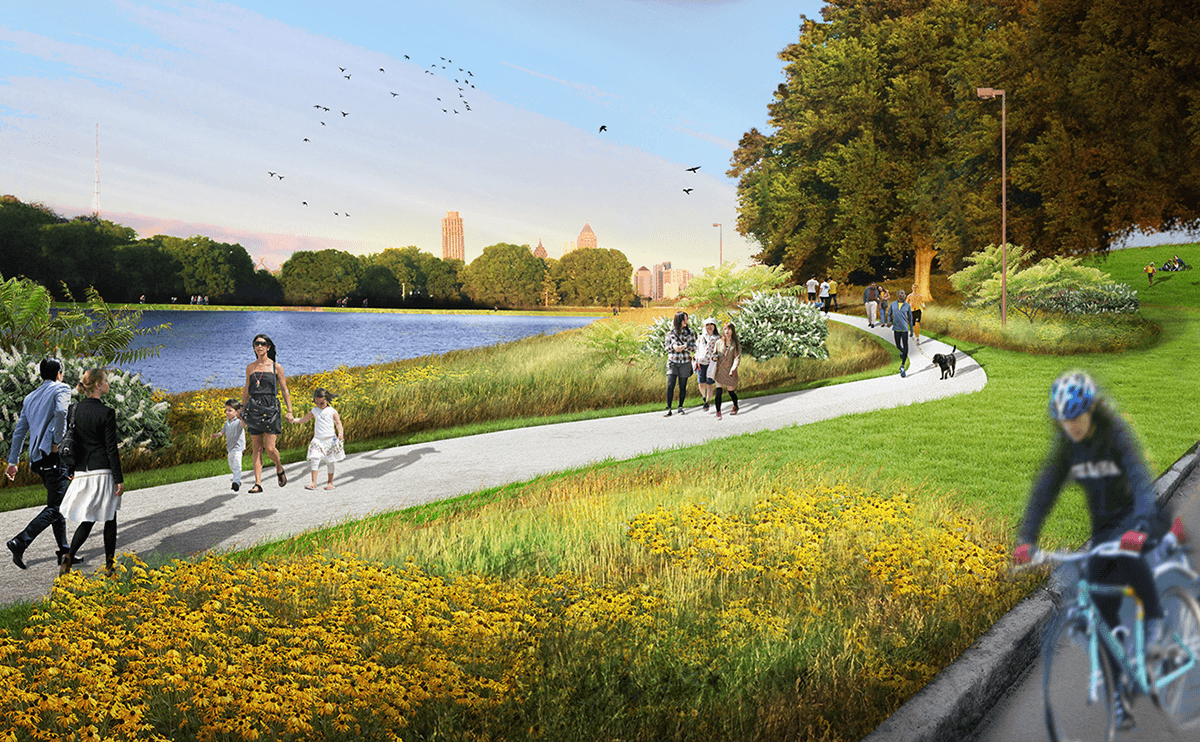 Atlanta Waterworks Park
Location:
Atlanta, Georgia
Size:
75 acres
Status:
Design concept
Collaborator:
Friends of Atlanta Waterworks
Features:
Public green space, adaptive reuse, historic restoration, multi-use landscape, active trail systems
Sylvatica Studio worked with Jamestown Properties and Friends of Atlanta Waterworks to prepare a conceptual design for proposed park improvements along the edges of the City's reservoir. The design is part of community effort to return access to the park which was closed in 1996 due to security concerns. Components of the plan include walking paths to support passive recreation activities, plus native plantings to naturalize the water's edge and return biodiverse habitat restoration opportunities to Atlanta's Westside neighborhoods. The Plan also provides connections to the BeltLine and to retail and residential experiences.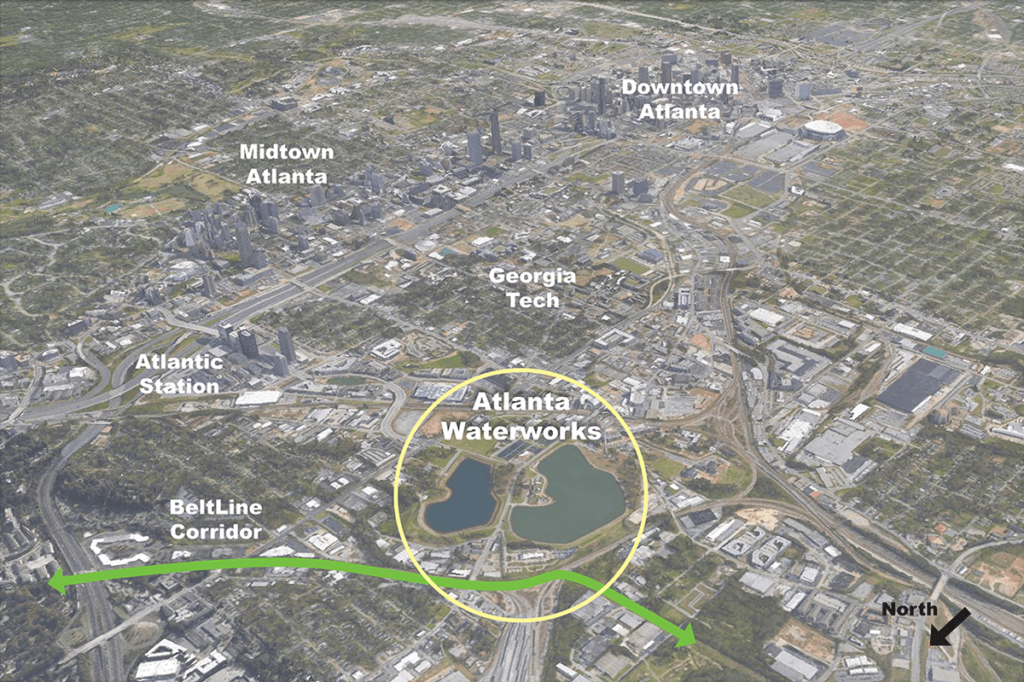 More Projects