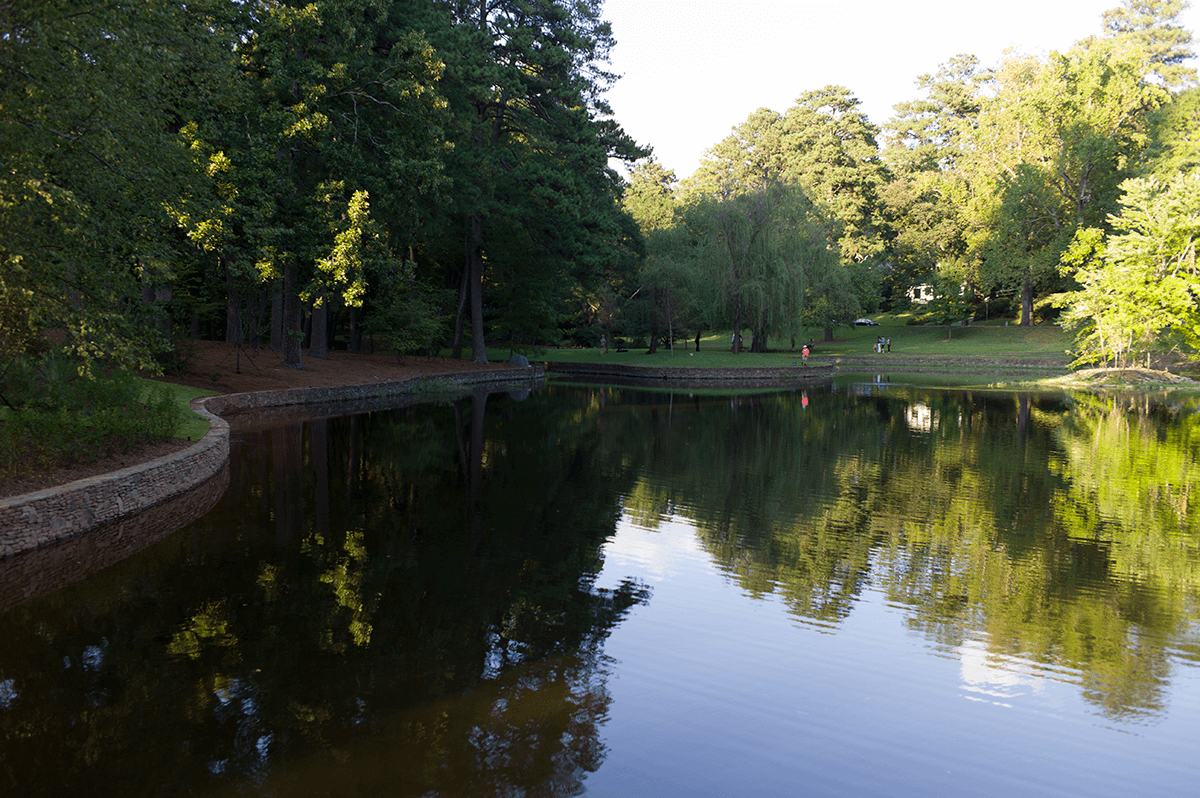 Duck Pond Park
Location:
Atlanta, Georgia
Size:
11.5 acres
Status:
Under construction
Client:
Peachtree Heights East Neighborhood Association
Features:
Social and natural systems design, hydrologically intense landscape, green stormwater management, habitat restoration, community engagement
The Duck Pond is the much-loved center of Peachtree Heights East. Our challenge was to evaluate the Park, it's lake, stream, environmental and cultural components, and develop design and green stormwater management strategies to ensure the park's long term success as the central greenspace and symbolic icon for the neighborhood, Buckhead and the City of Atlanta.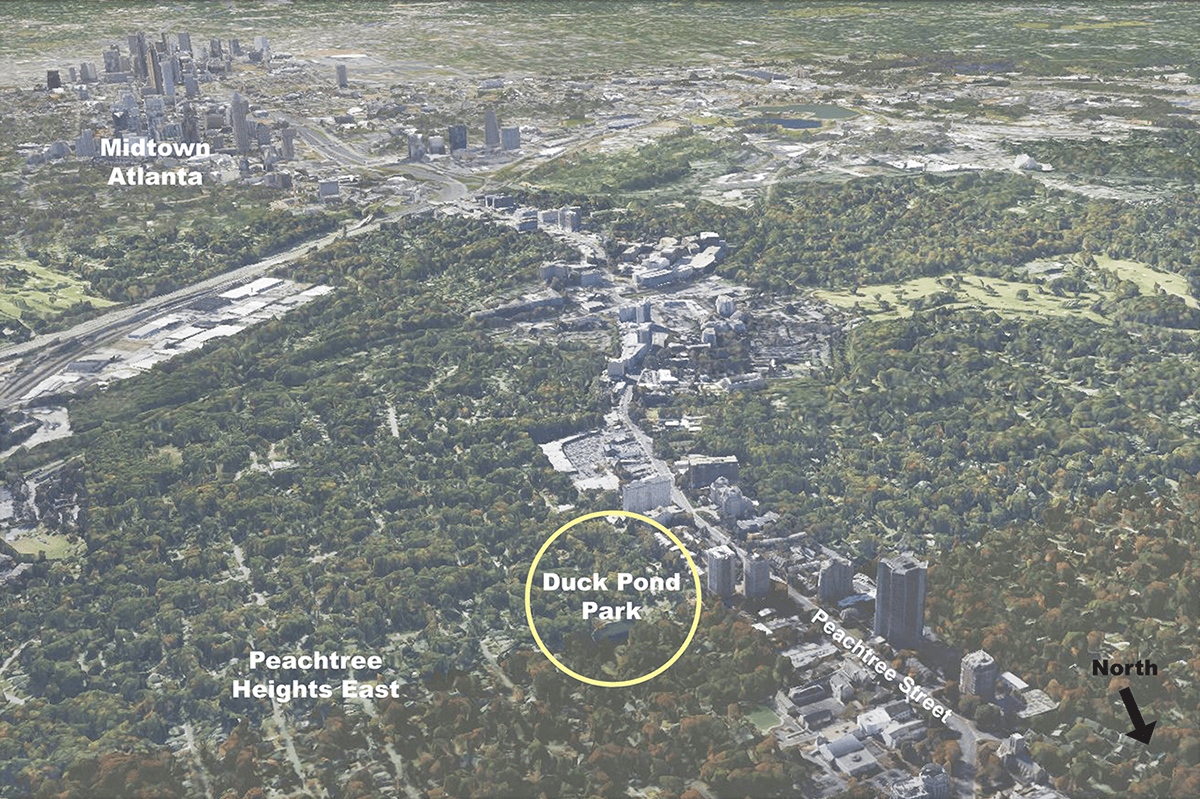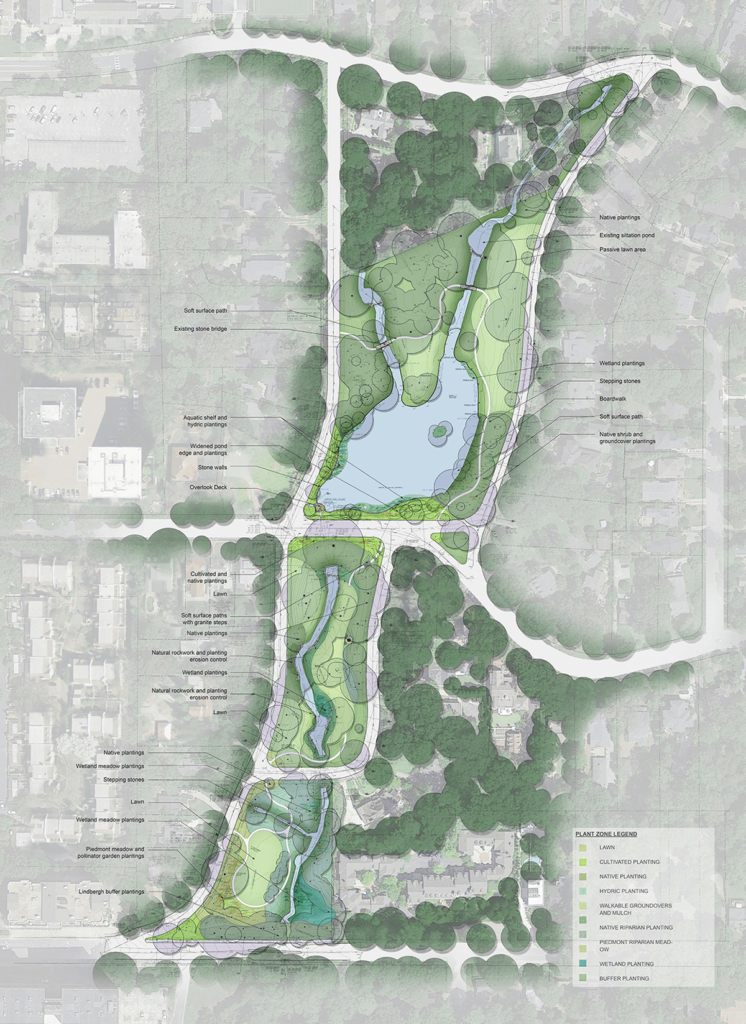 The Park is a multifunctional landscape for people and nature. It is impacted on many levels by it's surrounding urban setting. Our design solutions blend elegant stormwater management strategies with a variety of cultural uses to create an aesthetically pleasing and inviting park environment. Phase 1 of Duck Pond Park is currently under construction.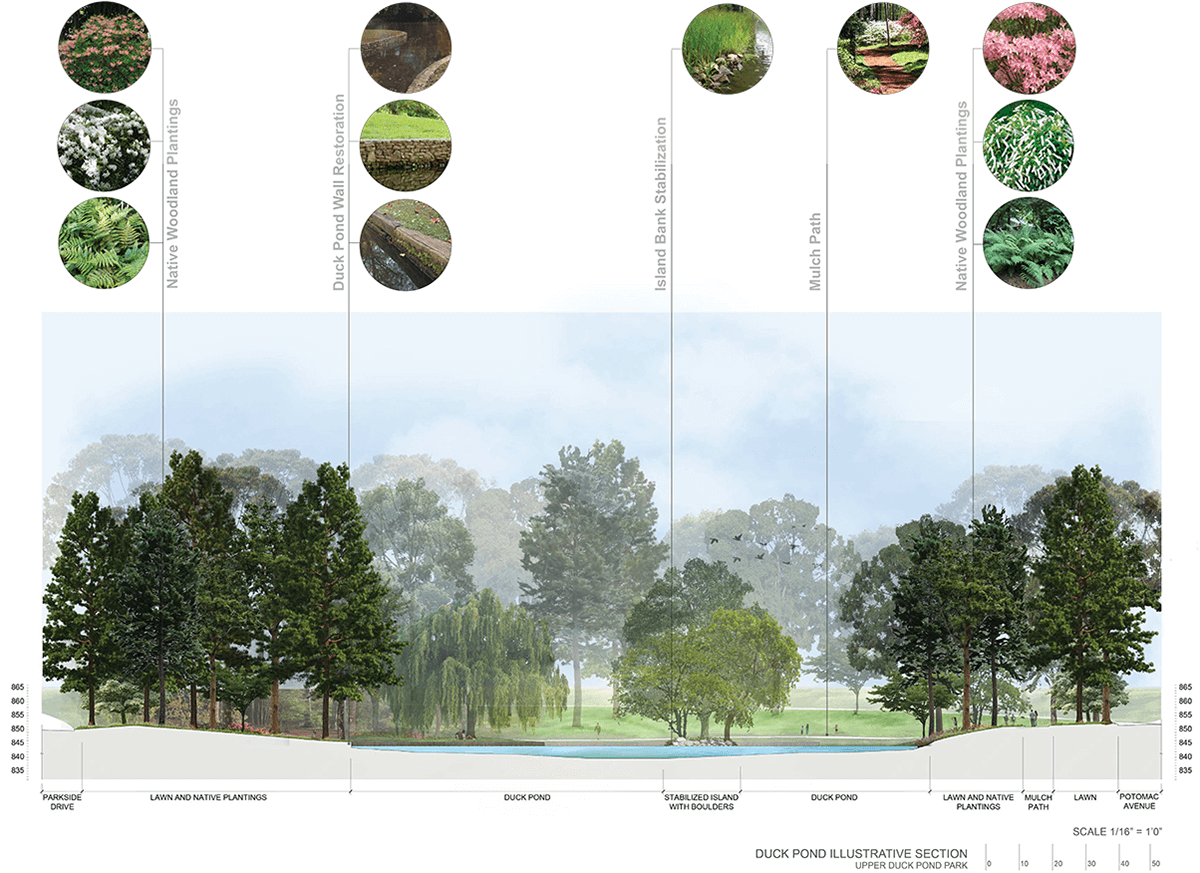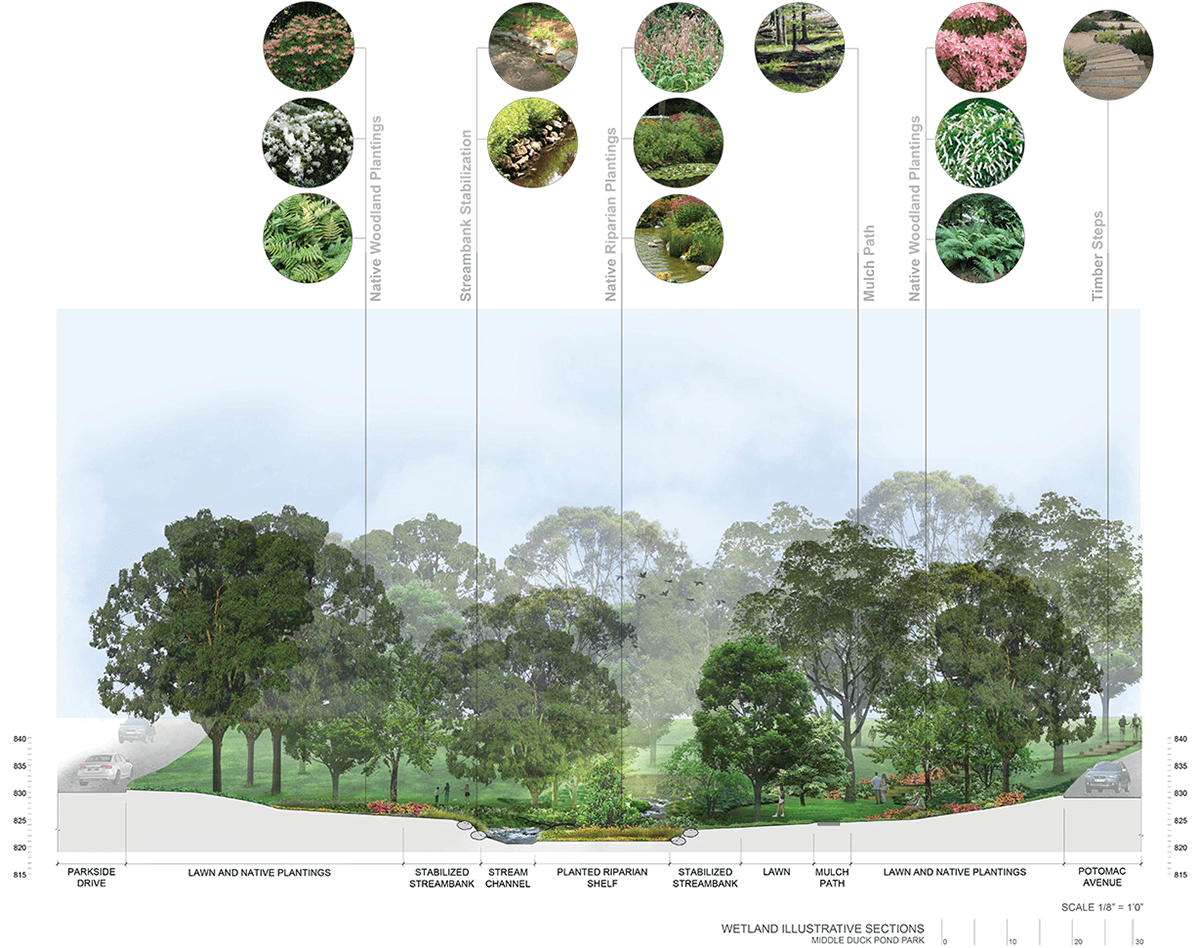 More Projects